Steve Ricketts joins from EssenceMediacom as Chief Commerce Officer
Ian Black is promoted to the new role of Head of Retail Media
Publicis Media UK today announced two senior appointments to further accelerate its Commerce and Retail Media capabilities inside its media agencies, Zenith, Starcom and Spark Foundry.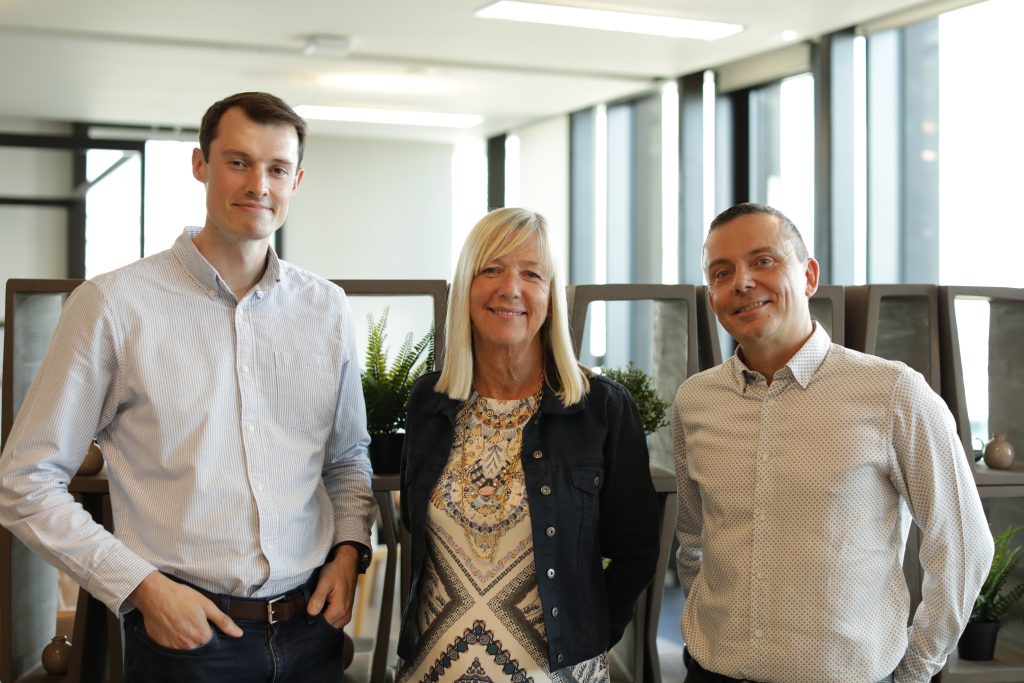 Steve Ricketts is appointed to the new role of Chief Commerce Officer, to lead and accelerate its commerce offering. Ricketts will oversee a team of commerce-focused experts, who build bespoke, end-to-end commerce experiences for Publicis Media's agencies and clients.
The dedicated commerce practice combines the ecommerce, media and data capabilities within Publicis Media as well as the Groupe's specialist tech platforms such as Epsilon Core ID (identify management platform), Profitero (digital shelf analytics & optimisation) and CitrusAd (retail media SAAS platform) to offer unmatched solutions to help clients grow their online sales.
Ricketts joins from EssenceMediacom, where he launched and grew the commerce practice, working with UK and global clients. He has over 20 years of experience in ecommerce and media, having held senior positions both agency and client side. From 2011 to 2021, Ricketts set up and ran his own ecommerce & digital transformation consultancy and has worked across multiple categories for brands including EE, Next, The National Lottery, Morrisons and Kingfisher. Ricketts is also board advisor for Huggg, the gifting and public sector payment platform and is a member of the IAB's Retail Media working group.
Steve Ricketts said: "Commerce and media have become increasingly intertwined in recent years and continues to be a big area of focus for agencies and brands. With some truly distinct and market-leading capabilities such as CitrusAd and Profitero already in place, Publicis Media is well positioned to help clients unlock growth in commerce. I can't wait to get started, to help build on these solid foundations and push the boundaries even further for clients in this growing area."
Ian Black has also been promoted to the new role of Head of Retail Media, from his previous role as Head of Performance Media where he led a team performance marketing specialists working across retailer e-commerce and direct-to-consumer strategies. Working closely with Ricketts, Black will be responsible for unifying Publicis Media's retail media assets and supporting all Publicis Media agencies and clients to accelerate growth across retailer platforms.
Ian Black said: "It is such an exciting time for retail media in the UK, with the advent of new technologies, capabilities and partnerships making headlines on an almost daily basis. This dynamism is simultaneously creating significant opportunities and challenges for our clients in harnessing these developments for the benefit of their bottom lines. I am thrilled to be able to work with Steve, along with the brilliant talent in our agencies and the wealth of technology available across Publicis to help our clients to navigate and ultimately deliver in this space."
Commenting on both appointments, Sue Frogley, Publicis Media UK CEO, said: "Brands today are facing a rapidly changing commerce landscape and need to accelerate as omnichannel retailers to keep at the forefront and capitalise on the growth opportunity. With Steve and Ian now in place, alongside our well-established commerce capabilities and technology, I'm confident that our clients now have the best in the business to help them transform and grow their business further."
Source: Publicis Media UK