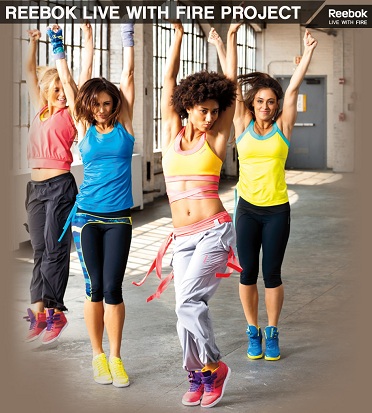 After suffering a less that stellar year that saw them loose out to Nike as the official kit sponsors of the National Football League (NFL) in America, Reebok are hoping their new campaign can help them turn the tide in 2013.
The sportswear brand has partnered with crowdsourcing agency MOFILM to launch a global competition, which invites budding filmmakers to produce short films celebrating the world's growing passion for fitness.
The overall competition will be broken down into two global video contests that will be run by MOFILM. Five winners will be selected for each contest to win cash prizes up to $8,000.
The first-place winner of the first contest will also be invited on an exclusive trip to Austin, Texas, for the SXSW festival in March, while the first-place winner of the second contest will be invited to Cannes, France, during the Cannes Lion Festival of Creativity in June.
Reebok will also commission the best ten filmmakers to produce short films starring several of its global ambassadors such as F1 Driver Lewis Hamilton and Indian cricket captain, MS Dhoni.
Matt O'Toole, Chief Marketing Officer at Reebok had this to say:
"As a brand, we're inspired by people who live their lives with passion, purpose and intent – and we hear and see these stories every day, not just from elite athletes and artists, but from our consumers and our employees, through this project, we want to capture and share these stories with the world, and encourage others to live their best lives."
The films will form part of the brand's 'Live With Fire' project, which launches later this year. It marks the first time the brand has opted to crowdsource content since launching its bid to become the world's primary sports brand last January.