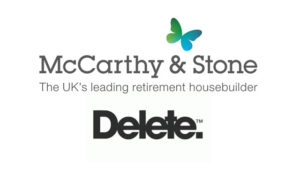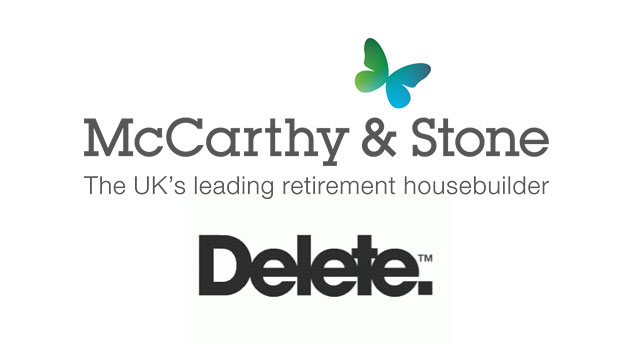 Following a three-way pitch, tone of he UK's leading retirement housebuilder, McCarthy & Stone, has appointed digital agency Delete as their ongoing strategic partner to manage and deliver all search marketing campaigns to help drive brand awareness and increase prospect enquiries.
Delete's main objective is to drive enquiries and sales leads by providing PPC, SEO, Display Marketing services and ongoing technical support and maintenance. To deliver, they will be targeting those looking to purchase retirement properties and key influencers in the decision process, such a friends and family members.
McCarthy & Stone, which is responsible for building and selling more than 70% of the UK's owner-occupied retirement housing each year, have also tasked Delete with improving organic traffic volume, increasing quality visitor traffic through other digital channels, as well as managing paid media strategy and providing valuable insight to help shape overall business plans and activity.
Alex Ellis, Managing Director at Delete commented: "Over recent years we have had the privilege of working with some of the leading names in the property sector and are thrilled to now have the opportunity to showcase our expertise for a market-leading brand like McCarthy & Stone. Their reputation for paving the way in retirement home building and services has gained them the commitment of an increasingly digital and sought-after audience. Continuing to engage this retirement market in a growing and competitive landscape is a challenging one, but one which our wealth of insight into the online habits of consumers in this sector, makes for an exciting opportunity."
Geoff Bates, Head of Brand at McCarthy & Stone added: "With an estimated 1 in 4 of the 12 million adults2 over the age of 60 being interested in retirement properties, coupled to the increasing digitalisation of older audiences, it is more important than ever that we continue to improve our digital channels and user experience. Delete's proven track record delivering similar sized projects within the sector, along with their deep-rooted insight into how consumers are interacting across the digital landscape, made them the perfect choice for this next step in our engagement strategy. We look forward to seeing the results of their innovative approach."
Source: Delete