Dhanak, who left consumer agency The Romans last July, began her role earlier this month. She replaces Chris Gourlay, founder of Spacehive, who is stepping down as CEO and will join the Board.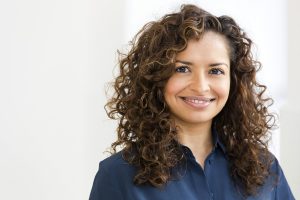 Founded in 2011, Spacehive enables users to crowdfund projects that make local places better and recent successful projects include the regeneration of Leyton High Street by artist Camille Walala and the transformation of parking spaces in Liverpool into galleries, gardens and playgrounds. It matches local community crowdfunding with support from local councils, foundations and brand partners as well as receiving international recognition from the UN.
She will oversee a significant period of growth in the business, with a focus on ramping up its marketing efforts and expanding partnerships with brands that are interested in supporting locally-led community projects.
Chris Gourlay, founder of Spacehive said, "This appointment is an exciting step at a pivotal moment in our growth and will enable Spacehive to deliver an impact we are all very proud of. There is so much more to come and I'm thrilled that Misha will be leading the next stage of Spacehive's adventure. She is a brilliant, tenacious and creative business leader and I know she is going to do a fantastic job and get everyone very excited about what we can achieve in the years ahead.
I'm looking forward to working with her and continuing to support Spacehive's success from a wider orbit."
Dhanak said, "The Spacehive mission has never been more relevant and represents a lot of things that are important right now: locally-led action, collaboration, tech-for-good and community. The opportunity to play a role in this innovative and growing company as it enables people to improve their local area is incredibly exciting and humbling."
Source: Spacehive