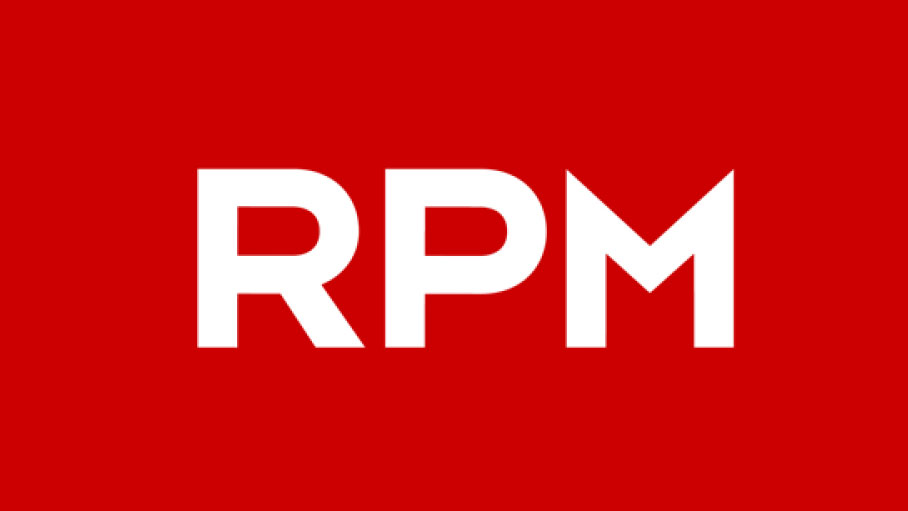 Independent creative agency RPM celebrates their 25th birthday this month. The agency was launched in 1993 and remains independent to this day. Founded in Jan '93 by three friends, RPM began in a cowshed on a working farm near Wokingham, with each of them raising just £5,000 to launch.
"Before receiving visiting clients, we had to establish their shoe size, as they couldn't reach the office without wellies, but they left with a box of fresh produce, an early version of the box scheme!" remembers CEO and Founder, Hugh Robertson
Their vision was simple and two-fold: Exist to help brands fulfil their purpose through better brand experiences and in doing so, build a business that would do right by all stakeholders, shareholders and their people and play a positive role in the community.
Having left their previous agency due to untenable values, the founders were followed by a client six months later. This promptly resulted in them being served with a writ. On this same day the bank decided their business plan was optimistic. They successfully challenged the writ but had three months before the bank was calling in their loan.
The agency was saved by one of RPM's founding clients, who are still a client today, 25 years later, the 'visionary' M&S who were able to issue a PO well in advance of any work commencing. RPM has since gone on to build longstanding relationships with many of their clients; Heineken (Bulmers) 20 years, Diageo 13 years and Sky 13 years.
Some client highlights from the last 25 years include: taking Strongbow into Music Festivals, the first cider to do so in '98 and breaking talent like Two Door Cinema Club and Rudimental; launching the award-winning PG Tips pyramid bag; the creation of Smirnoff Original Nights; getting 1m people back on their bikes for Skyride; global work with Johnnie Walker; and the multi award winning and innovative Only One Captain Morgan campaign, which picked up multiple awards in 2017.
RPM started life out as an experiential agency but has developed their competencies to include shopper, brand and innovation. Working globally from their office in Shepherds Bush, over 40% of the agency's revenue is from global clients. Their clients range from the likes of Diageo and Heineken to Mondelez and Sky and in the last year have picked up Lilly's Kitchen, New Balance, Merlin Entertainments, Dairy Crest, Lipton, Pepsico and Panmure Gordon
In 2012 RPM launched 'RPM Ventures' investing and supporting start-ups like the Wild Beer Co and Le Col. Over the years RPM has won many awards including Campaign's Agency of the Year and made The Sunday Times list of best companies to work for on several occasions.
"From the very first day we opened our door, the RPM culture was set as one of entrepreneurial, transparent, honest and collaborative," says Hugh.
Gillian Ward, Director of People, adds,"There is a lot of talk about organisational culture and RPM's culture has of course evolved over the 25 years, but essentially we have remained independent and true to a genuine 'family' ethos where our people are front and centre to what we do – and that actually makes my job as an HR professional quite easy as I'm not constantly swimming against the tide! We all want to do the right thing by the people who work for us. Our people are our culture and they are sharp, bright, funny, friendly and often highly ambitious and we work hard to recruit people like these in the first place and then retain them for as long as possible."
RPM operates a 'Best Years of Your Career' initiative; and this simply means that however long people work at RPM, the agency wants this time to be the best years of their career. 'It's a cliché I know but we truly are only as good as the people we employ and retaining that best talent in the industry is business critical. So we are constantly looking for innovative ways of retaining that talent.'
Wellbeing is another area of focus with the agency introducing mental health first aiders in 2017.
"We understand that paying attention to employee wellbeing has a direct impact on engagement and productivity. Good mental health and wellbeing is absolutely an employer's concern – for so long it wasn't considered so. We knew we had concerns in this area (we ran a survey that informed us more specifically) and we focussed our attention initially on the introduction of a cohort of mental health first aiders who work as a term to promote and address wellbeing issues at RPM.
Raising the profile and removing the stigma around mental health issues generally. They are also trained to spot and deal with individual mental health concerns. We are doing more work in this area and have other ideas planned for 2018, but I'm very keen for initiatives such as these to be driven by employees themselves, rather than seen as stuff HR imposes on a business; I know this doesn't work, many years of experience has shown me that!"
In an ever-changing market it's quite the achievement to remain independent at 25 years, but the agency believes that being independent has allowed them to constantly evolve to not only reflect the clients changing needs but also reflecting the needs of its people.
Dom Robertson, Managing Director talks about the challenges of being an independent agency:
"There is no doubt that there is more complexity in the market place – I believe clients are genuinely finding it hard to know where to spend their money, there is a huge focus on productivity, less for more. It is a more pressured environment and I don't believe that is for changing, more pressure on money, more pressure on time and more pressure on expectation on output. All of this happening during a rather unstable and unpredictable global and local back drop which makes it all rather volatile.
But let's be clear there is still the opportunity to do some fantastic work, and we work with some brilliant clients and brands. On some levels very few things have changed, a great brief unlocks great work, passion breeds passion, clear objectives are an enabler not a restraint, taking a longer-term view and genuinely looking at us a partner rather than just saying it. I still love a quote from Jacco van der Linden, who is now Managing Director of Heineken China who said: 'Demand clarity, then exceed expectations'."
Source: RPM