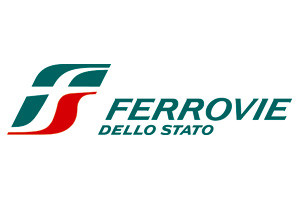 After a pitch that involved several agencies in Italy, Ferservizi SpA has appointed Saatchi & Saatchi and AB Comunicazioni to handle the advertising activities of the Gruppo Ferrovie dello Stato.
The Gruppo FS Italiane, leader in the transportation and logistics markets, today represents excellence both on a national and international level, thanks to the cutting-edge technological innovation and to the high-speed rail system, which is one of the most advanced in Europe.
"We are looking forward to bringing this strategic Italian Group our decades-long expertise gained with the most important Italian companies," said Giuseppe Caiazza, CEO of Saatchi & Saatchi Italy and France and Head of Automotive Business S&S EMEA.
"We are very proud and flattered to work with an organization that over the years has become a true symbol of Italian excellence, communicating to consumers a truly unique offer of transportation and services that constantly improves the quality of our trips, whether it be for business or pleasure," stated Andrea Bertoletti, CEO AB Communicazioni Srl.