Integrated production studio, Saddington Baynes, has announced today the release of its Perception Index study. In a world-first, Saddington Baynes' initiative aims to help brands connect with their audiences on a deeper emotional level by leveraging consumer insights to inform campaign production.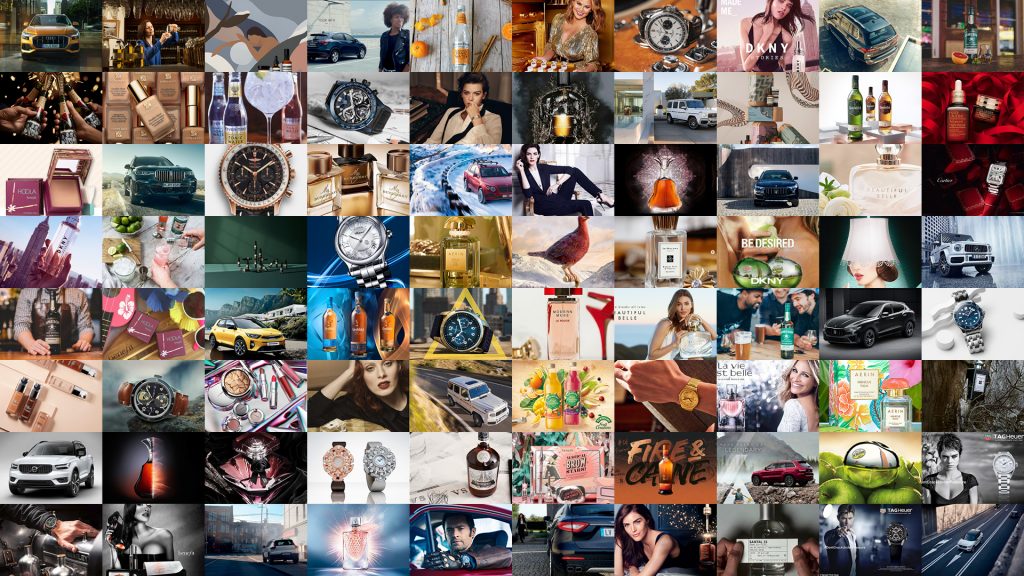 The industry-wide benchmark offers an in-depth analysis of the emotional effectiveness of hundreds of images across brand campaigns from the Automotive, Beverage, Cosmetic, Fragrance and Watch sectors.
Using their award-winning Engagement Insights® – an in-house testing tool that measures implicit, non-conscious responses to imagery – Saddington Baynes' Neuromarketing team analysed campaigns from 10 brands in each sector. Six images for each brand were tested against key marketing metrics. Progressiveness, distinctiveness and quality were measured to assess whether the image was associated with being modern, unique and premium. Quantifying the emotional pull determined if consumers had a positive or negative opinion of the content, and using a sector specific attribute showed how closely the campaign aligned to a value specific to its sector.
Four hundred respondents equally split across the UK and US participated in the study. Using implicit associations, results revealed how consumers truly felt about the campaigns they saw and how that shaped their perception of the brands.
Perception Index® key insights:
Imagery which is perceived as 'progressive' stimulates a stronger emotional pull. 
Creative imagery that moves away from traditional concepts typically ranks higher across the marketing pillars. 
Advertising fatigue is real: consumers are mentally bypassing certain types of campaigns due to a lack of distinction and market saturation of similar messages/advertising.  
Millennials have much weaker emotional responses than any other generation. 
Some of the brands analysed in the research include BMW, Bentley, Dove, Mont Blanc, Honda, Tag Heuer and L'Oréal to name a few.
Chris Christodoulou, CEO of Saddington Baynes, comments: "Perception Index® offers an industry-wide benchmark for the biggest brands in the Automotive, Beverage, Cosmetic, Fragrance and Watch sectors. It positions Saddington Baynes as true leaders in understanding how the nuances and decisions inherent in crafting campaign imagery profoundly influence consumer perception. We already use Engagement Insights® as an intrinsic part of our production DNA, which we implement at speed, helping clients make informed decisions about the potential effectiveness and perception of their image content before launch and before spend, enabling us to fine-tune the execution of creative ideas".   
Callum Gould, Head of Insights at Saddington Baynes, comments: "Making campaigns effective has never been more important. Given the unprecedented events that have occurred this year, spending budget on marketing activities that don't resonate with brands' target audience is not an option. Engagement Insights® allows brands to understand emotion and connect with customers on a much deeper level with strengthened, informed campaigns. Perception Index®  is proof of it". 
Source: Saddington Baynes