Samsung Ads Europe today announces the appointment of Sinead Gilbody as European Mobile Development Lead, a new role for the business as it looks to develop a mobile offering in Europe.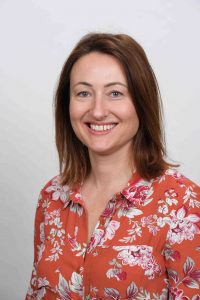 Gilbody joins the Samsung Ads European team from Activision Blizzard, owners of King, the leading interactive entertainment company for the mobile world. As agency sales director she supported the AV, mobile, programmatic and digital teams in delivering successful mobile video campaigns for brands such as Sony Pictures, Disney, Warner Bros, HP and Sainsbury's.
Bringing more than 10 years' experience to her new role, Gilbody will play an integral part in building out Samsung Ads' new mobile proposition in Europe.
Gilbody will be leading a team focused on building relationships with advertisers and brands across EU5 territories. In 2020, Samsung Ads in the US successfully launched its mobile inventory offering.
Samsung Ads Europe, the media and advertising division of Samsung Electronics, aims to provide advertisers with accurate TV and mobile audiences insights to help measure and plan against.
Alex Hole VP Samsung Ads Europe said: "Sinead joins us at an exciting time as we look to develop our mobile offering in the European market. Audiences want to access content wherever they are, whenever they want – using multiple devices to consume their favourite TV shows, films and games. As consumption habits continue to change, it's increasingly important for advertisers to look at data and insights across these touchpoints to create a more holistic, complete picture of the total TV viewer. Samsung is the leading TV manufacturer in the world and one of the top three phone manufacturers. As such, through our opt-in ACR technology, we at Samsung Ads are uniquely positioned to help provide that insight. Sinead brings with her the mobile expertise and energy we need to lead this charge as we start to plan this exciting next stage for the business."
Sinead Gilbody said: "Mobile has increasingly become part of the TV and video viewing experience, and as the world reopens we can certainly expect to see more commuter TV catch up and entertainment on the go. Joining Samsung Ads at this pivotal moment of expansion is really exciting and we have a big opportunity to help advertisers gain a holistic view of the total TV viewer – one I look forward to championing as we grow our mobile offering across Europe."
Source: Samsung Ads Europe