Created by EveryFriday, the campaign re-launches the brand
Sanderson Design Group has launched its first ever TV and ATL campaign for its iconic Harlequin interiors brand. "Own The Room" is a confident call to action to encourage a new generation of budding interior designers and homeowners to express their true selves and make their homes as unique as they are.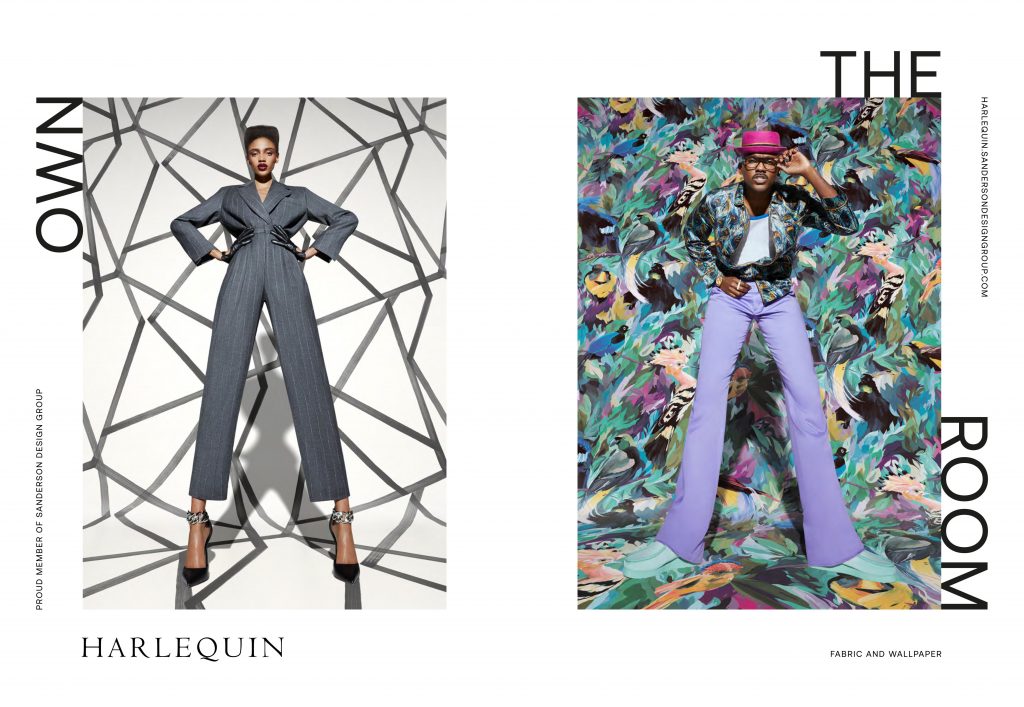 EveryFriday, the creative agency responsible for the campaign, identified that while this audience is very confident with their personal style and wardrobe, they often play it safe with their interior choice and need a nudge to uncover the same confidence in relation to their home designs.
So, ignoring category tropes of carefully propped rooms, void of any life, the campaign features three varied and distinct personalities bought to life by three striking models, turning the tables on other interiors brands who choose not to show people in their shots. The ads are styled to reflect the designs that surround them and are captured at extreme scale to bring confidence and energy to a world that's often empty and passive.
The campaign launches in print this month in luxury and style magazines including Stylist and Red and will be followed later in the summer by additional media formats, including TV and digital.
Nigel Hunt, Marketing Chief at Sanderson Design Group says of the campaign: "Iconic and a market leader, over time Harlequin lost some of its magic. This creative campaign is boldly re-booting the brand, firmly grounded in insight and colour science. Leaning into statement designs, patterns and colours; it's the brand champion of self-expression in the home. Our creative exudes confidence, encouraging the audience to ignore the bland and generic, unlocking design confidence to express their true personality in their homes".
EveryFriday ECD Dan Fernandez explains further: "Whether its laid-back, daring and eccentric, determined and tenacious, Harlequin's bold wallpaper and fabric design collection allows people to break the mold and "own the room" – and the unique use of people in the creative reflects this perfectly."
Creative credits
AGENCY
Executive Creative Director: Dan Fernandez
Group Account Director: Kate Palca
Senior Creative Producer: Lisa Wheeler
Designers: Christian Sexty and Alessandro Lagana
Shot by Carla Guler
Stylist Graham Cruz
Hair Brady Lea
Make-up Scarlett Burton
Model – Man Geoff Cooper
Model – Ayaana Akosua Aschkar-Stevens
Model – Hazel Townsend
Production A&R Creative Production
Shot at Sunbeam Studios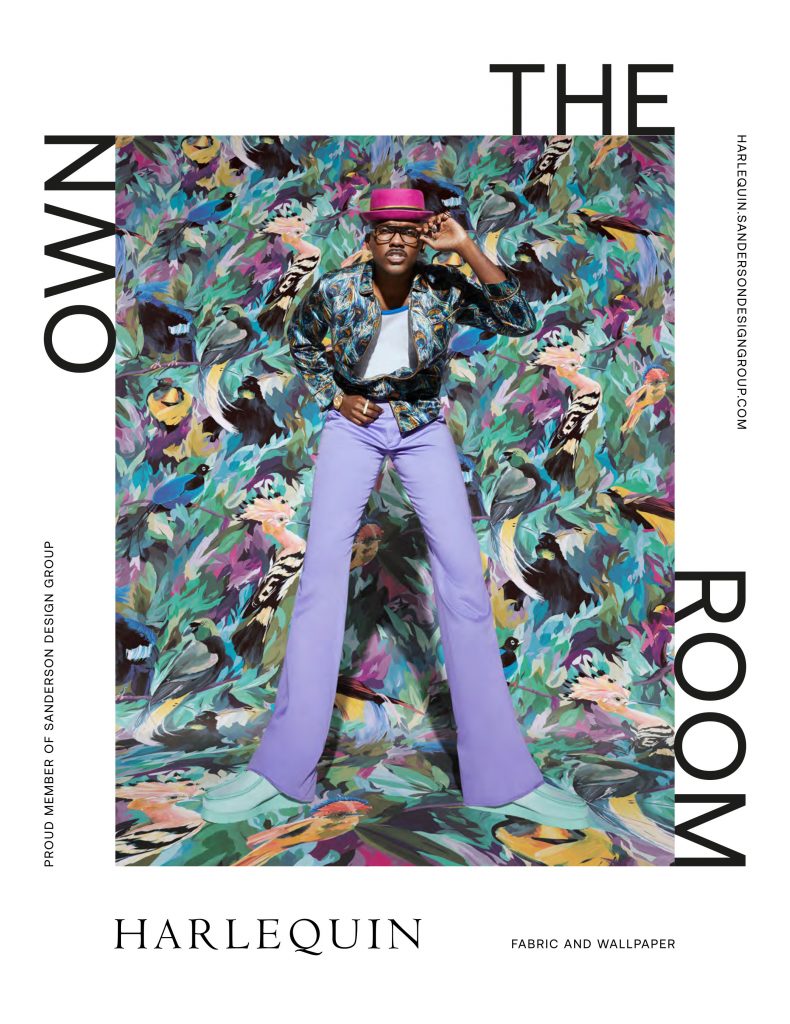 Source: Sanderson Design Group