After successfully performing 22 weddings in one day in a Berlin branch of PENNY that was transformed into a Las Vegas-style Wedding Chapel, PENNY and Serviceplan are celebrating a social media campaign that combines Berlin charm and Vegas flair in an attention-grabbing way. On February 22nd 2022, 22 couples tied the knot at the PENNY store in Berlin's Wedding district. In mid-February, PENNY used its social media channels to invite people who were planning to get married, or who wished to renew their vows,  to have their ceremony performed by an Elvis impersonator in the supermarket aisles of a PENNY store, specially adapted into a Vegas Chapel of Love. Within a few days, around 400 couples had registered.
For the lucky winners, things happened in a flash. Only a few days later, the PENNY Berlin-Wedding opened its doors in full Las Vegas get-up. Colorful advertising signs, overloaded kitsch decoration and Elvis as a wedding speaker welcomed the happy couples.
The campaign not only brought joy to the newlyweds, its success can also be measured in numbers. The appeal on PENNY's social media channels generated almost 2 million views on YouTube alone. The weddings themselves were not only captured by PENNY's own cameras, but also covered by various daily and popular consumer media. Print, online, radio and TV coverage, including a live interview with one of the couples on a major German daily TV show, achieved over 30 million media impressions. Further formats are planned.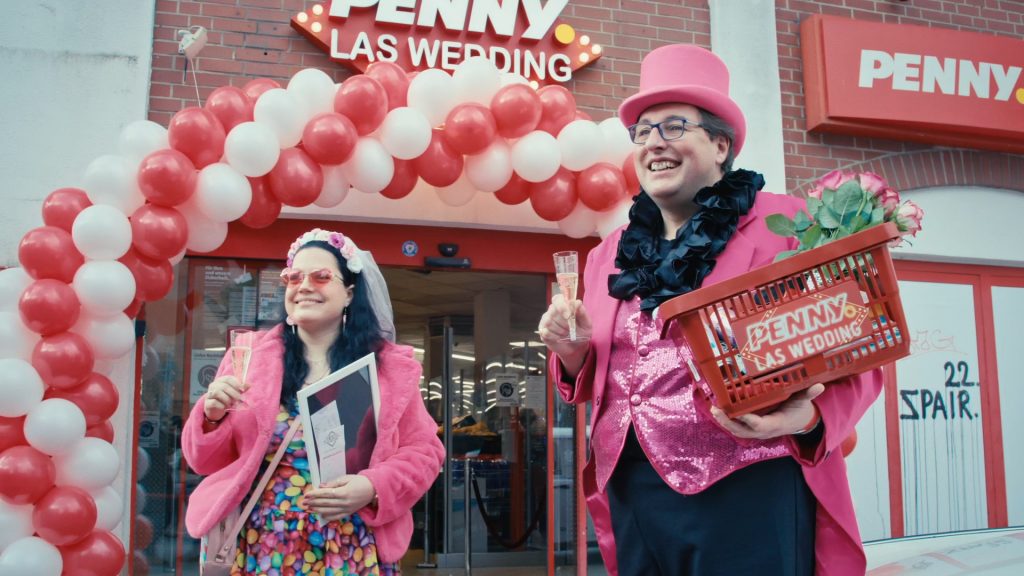 The unusual stunt combines the iconic Las Vegas design and the recognizable irony and wit of PENNY's advertising campaigns. After the wedding dance at the checkout, each couple received a PENNY wedding basket. In it: everything that belongs to a successful flash wedding. PENNY sparkling wine, PENNY handkerchiefs, PENNY chocolates, a disposable camera and a voucher for the wedding dinner at the iconic Berlin fast food joint Curry 36. In addition, the couples were gifted their new wedding rings, a wedding certificate and a bridal bouquet in an exclusive "Las Vegas Wedding" look. For one lucky couple there was still a special surprise to win: they actually get to go to Las Vegas on their honeymoon.
Christoph Everke, Creative Managing Director of Serviceplan Campaign explains: "Weddings are really hard to organize at the moment as we are still living through the pandemic, so a special PENNY wedding store was simply the perfect jumping-off point for us: a flash wedding for little money, but with full Las Vegas-style wedding flair is exactly the kind of story we want to tell – it's a lot of fun and shows PENNY at the heart of every neighborhood where it has its stores."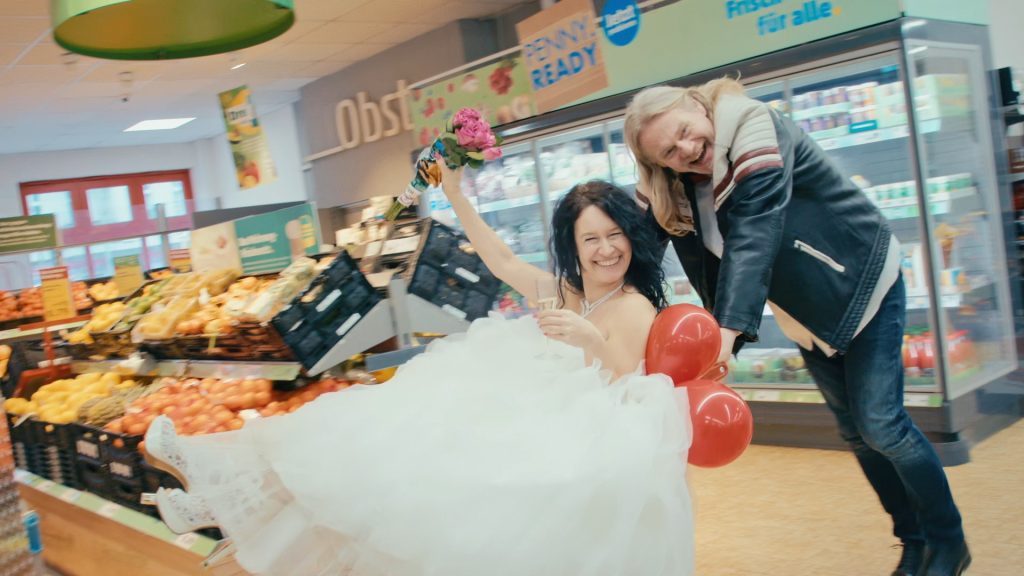 Marcus Haus, Head of Marketing, PENNY added: "I am delighted that so many couples exchanged their vows in our Wedding PENNY store. Within a few days, we had around 400 applications, some of them very affectionate. This shows that we have once again spoken to the heart of our customers with this campaign. We are a real neighborhood discounter. On the day, we also received a lot of praise and recognition for the effort we had put in. The effort was a matter of course for us, but it's still great feedback and shows that everyone here worked very well together to create an unforgettable day."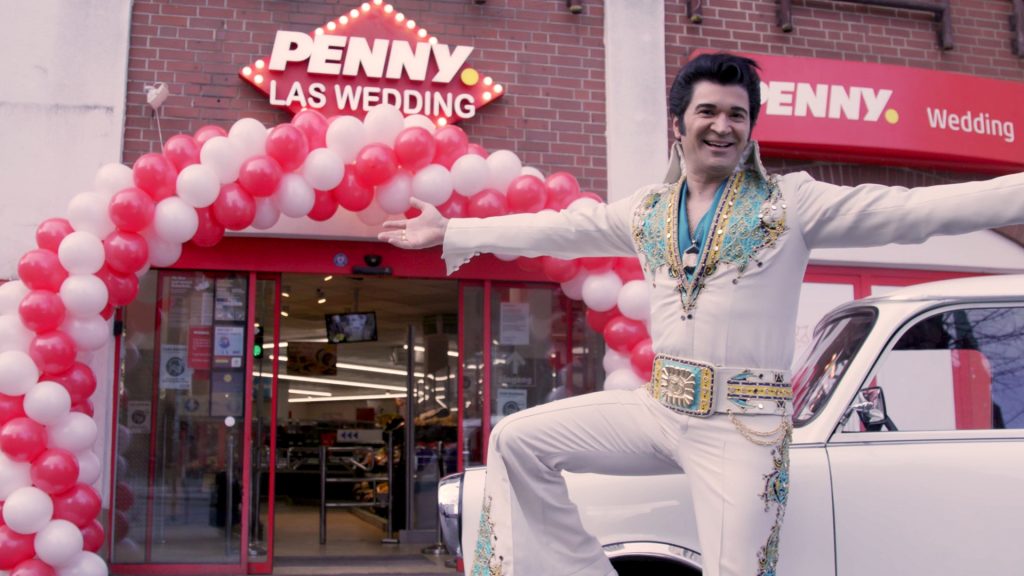 CREDITS:
Agency: Serviceplan Campaign 3 GmbH & NEVEREST Group
Production: IT'S US MEDIA GmbH
Event Agency: WILKENWERK Hamburg
Source: Serviceplan