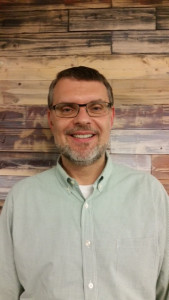 sparks & honey, the New York-based agency that synchronizes brands with culture in the now, next and future, has announced two executive appointments — Mike Lanzi to the role of Chief Client Officer and Paul Butler to the role of Chief Operating Officer, both new positions. Lanzi will oversee the full client portfolio across all sparks & honey offices globally, managing all client relationships, and leading the team and strategy for account growth, client satisfaction and retention through delivery of superior work product. Butler will work on global operations and strategy for sparks & honey, including the expansion of the agency's daily culture briefing and enhancing the cultural intelligence system. Both will report directly to Terry Young, CEO and Founder.
The appointments of Lanzi and Butler come at a time of significant growth for sparks & honey. The staff continues to expand, with additions to the content and editorial teams, cultural strategy teams and client services. The larger staff is vital as sparks & honey has continually expanded client relationships in both new business wins and growth of existing client relationships, with 88% of its current client roster in the Fortune 500 across industries, including PepsiCo, AT&T, Unilever, Gerber, Humana, Visa and Jarden.
"Mike and Paul are both stellar professionals who are joining us at a crucial time for sparks & honey," said Young. "Mike's history of exceptional account management coupled with strong leadership skills make him the ideal person to lead our client services organization. Paul has a proven track record of building businesses and scaling operations with the right balance of focus and flexibility. It was quite a coup to win both of these talents, and we are excited to have them bring their unique capabilities to our company as we build the business globally."

Lanzi comes to sparks & honey with more than 25 years of agency experience. He spent the last six years as an executive at Arnold Worldwide where, most recently, he served as Global Managing Director for Hershey. In that role, he led the business unit dedicated to delivering advertising and digital marketing for The Hershey Co. globally, including 26 brands across 14 markets. Previous roles at Arnold included Managing Director of the New York office and EVP, Group Account Director. Prior to joining Arnold, Lanzi held such high profile positions as Managing Director of StrawberryFrog's New York Office; SVP, Director of Enterprise Operations: Bank of America at Omnicom; Enterprise Director: Bank of America at Interpublic Group; and SVP roles at Grey Worldwide and The Martin Agency.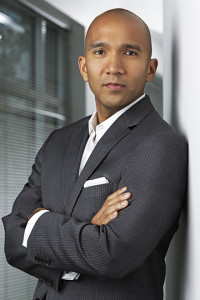 "The momentum sparks & honey has built in only two years is simply astonishing," said Lanzi. "This role combines leadership, strategy, business development and client services — expertise that I have spent my entire career mastering — and I am thrilled to put those skills to use as this this company continues on its path of exponential growth. I can't think of a more exciting place to be right now."
Butler joins sparks & honey from ASPiRE where he served as General Manager, first launching the ad-supported cable network and then rapidly growing its base of advertisers, distributors, original programs and strategic partners. In addition to overseeing the day-to-day operations of the business, he was also responsible for setting and executing the strategic direction of the brand. Previously, Butler has held positions in business affairs and/or business development at UP TV, VH1 and Flavor Unit Entertainment, working on development, production, marketing and distribution deals for a diverse mix of content and products.
"sparks & honey is evolving at a remarkable rate, not only in size, but also in offerings and influence," said Butler. "I feel honored to have been charged with providing strategic direction at such a critical time and privileged to be working with some of the smartest and most innovative professionals in the business."