Cruelty-free cosmetics brand Sugarpill recently celebrated their 10th anniversary, and commissioned a special pack from GPA Global to mark the occasion.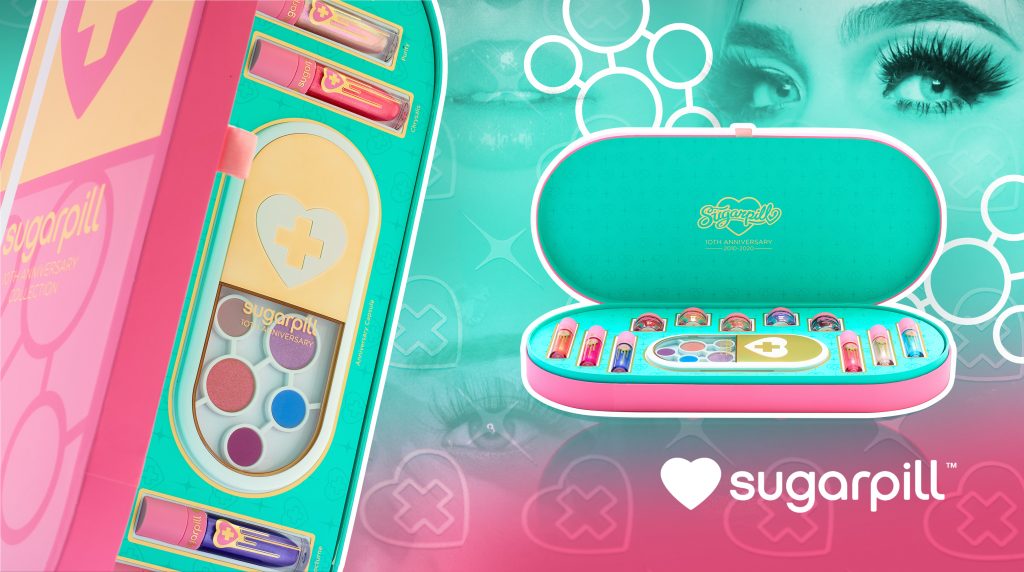 Crafted in the shape of a medicinal capsule (the iconic emblem of the Sugarpill brand) this rigid board box measures 18.25 by 8 inches, and stores an exciting range of cosmetics products – including an eyeshadow palette specially made for the anniversary.
The exterior is wrapped in pink paper coated in soft touch film, and embellished with gold foils and spot UV. The lid, which is attached with a paper hinge and held in place with hidden magnets, opens smoothly to reveal the collection of must-have Sugarpill items.
To keep the products in place the GPA team crafted an EVA fitment topped with a layer of turquoise card. Embellishments to be found here include gold foil borders and lettering around the products. The finishing touch is a color-matched ribbon attachment on the front, which can be used to open the lid.
Source: GPA Luxury