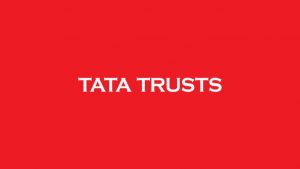 Tata Trusts appoints Rediffusion Y&R as its strategic advisory and creative services agency. The mandate includes supporting brand and marketing communications of Tata Trusts and its portfolios with strategic and communication planning, messaging development and execution.
Since inception in 1892, Tata Trusts, India's oldest philanthropy, has played a pioneering role in bringing about an enduring difference in the lives of the communities it serves.
Guided by the principles and the vision of proactive philanthropy of its Founder, Jamsetji Tata, the Trusts' purpose is to catalyse development in the areas of healthcare and nutrition, water and sanitation, education, energy, rural upliftment, urban poverty alleviation, and arts, craft and culture.
Tata Trusts' programmes, achieved through direct implementation, partnerships and grant making, are marked by innovations, relevant to the country.
Dhunji S. Wadia, President, Rediffusion, said "It's a privilege to be the agency partnering Tata Trusts. True philanthropy is not about compliance or tax savings or free publicity or tokenism or lip service. But about making a real difference in the lives of the people. Our effort would be to create work that will make a real difference."
Source: Rediffusion Y&R