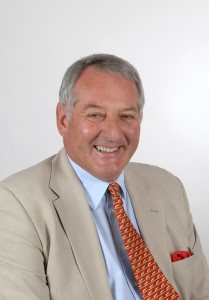 The Moment, an international content agency that specialises in bespoke training solutions, is delighted to welcome Sir Jonathon Band as chairman of its advisory board, for its Advanced Digital Learning division.
Sir Jonathon will oversee quarterly meetings that will guide and challenge the capability of the learning business. He is ensuring that it is aligned with commercial expectations and appropriate learning technologies necessary to make the differentiator to deliver effective learning content.
Sir Jonathan joined the Royal Navy after graduating from the University of Exeter. He commanded HMS Soberton, HMS Pheobe, HMS Norfolk, HMS Illustrious and was involved in the Falklands, Bosnian, Iraq and Afghanistan campaigns.
In 2006 he became First Sea Lord and Chief of the Naval Staff, the most senior serving officer in the Royal Navy. Prior to that he was Commander-in-Chief Fleet. He was appointed Knight Grand Cross of the Order of the Bath in 2008.
On retirement from the Service in 2009 Sir Jonathon established a portfolio of non-executive positions in the charity and commercial sectors. In the former this included Chairmanship of the National Museum for the Royal Navy and President of the Royal Navy and Royal Marine Charity. In the latter he took non-executive directorships of cruise company Carnival Corporation and the British arm of the American defence contractor Lockheed Martin, and more recently with Survitec Group.
"It is an honour to welcome Sir Jonathon as chair of our advisory board," states Andy Parkin, Managing Partner, The Moment. "His knowledge, expertise and insight will be extremely valuable in helping us develop how we can enable our clients to address their daily challenges more effectively. The board will drive the strategic growth of our Advanced Digital Learning offer and strengthen the wealth of knowledge, experience and expertise the company offers its clients."
"I have spent my working life tackling many of the challenges that face The Moment's clients," states Sir Jonathon. "I know very well the pressures that large business and growth organisations face as they respond to core and emerging requirements, whilst ensuring their staff have the necessary skills to deliver. I hope to be able to bring this experience to support the ADL team with some constructive thoughts that will complement their creative ideas."