Finland has officially reached the second wave of the pandemic and new strict restrictions have been set in place. This is why local Prisma hypermarkets owned by HOK-Elanto, the biggest retailer in the region, wanted to remind people that social distancing is now more crucial than ever. They placed giant plushies that share the message of social distancing to buses and a public transport ferry boat. With Christmas spirit in mind the plushies double as clever ads for charity donation.
Prisma – Social distancing plushies from Skål Helsinki on Vimeo.
Recently health officials in Finland announced that the second wave of coronavirus has officially reached Southern Finland and more specifically the region of Uusimaa. This has led to new strict restrictions on for example face masks and social distancing. It has been publicly said that if these restrictions don't work new restrictions might be set for Christmas holidays.
"Finns are known for keeping their distance even without a global pandemic but maintaining the recommended distance in public transportation might be challenging. We wanted to demonstrate social distancing in a positive way that might even make someone smile – because to be honest that's what we need now. So what would be a better way to remind people to keep their distance than to bring some fluffy passengers to sit next to them in buses", Communications and Marketing Director Tuomas Ahola from HOK-Elanto, the retailer operating Prisma hypermarkets in the Southern Finland region.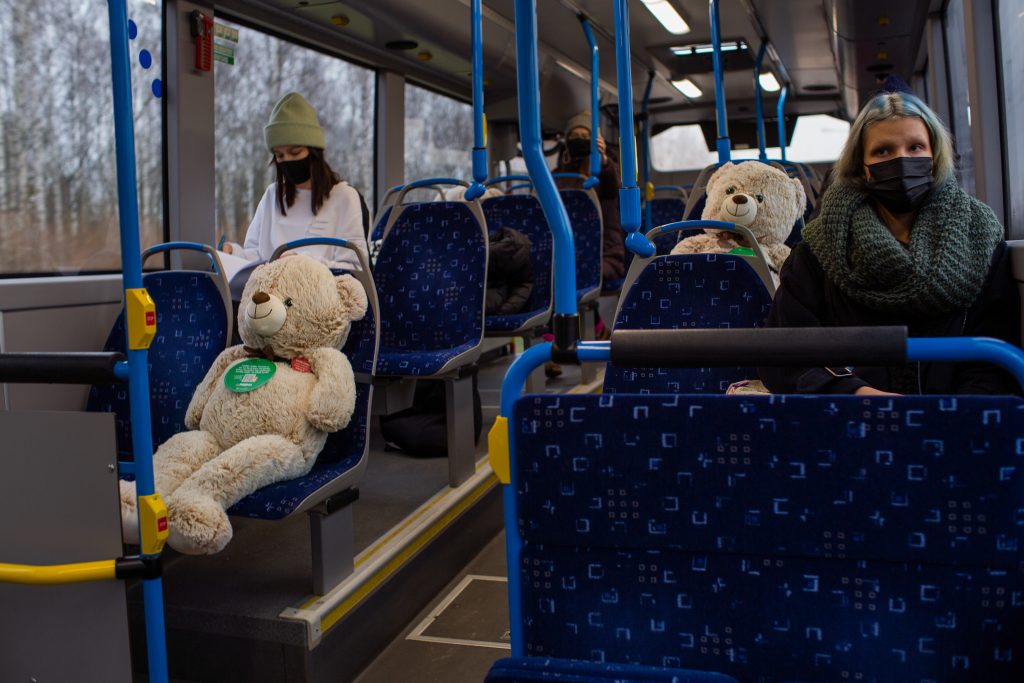 Even though most of the Finns have switched to remote working, many jobs still require being physically present. This is why HOK-Elanto joined forces with Savonlinja, a public transport operator in Southern Finland. In addition to travelling in buses the plushies spend one day on a public transport ferry boat. Plushies are cleaned regularly to ensure safety and proper hygiene. After spending time on buses the plushies are cleaned and donated to a children's hospital in Helsinki. Creative partner behind the idea is TBWA\ Helsinki.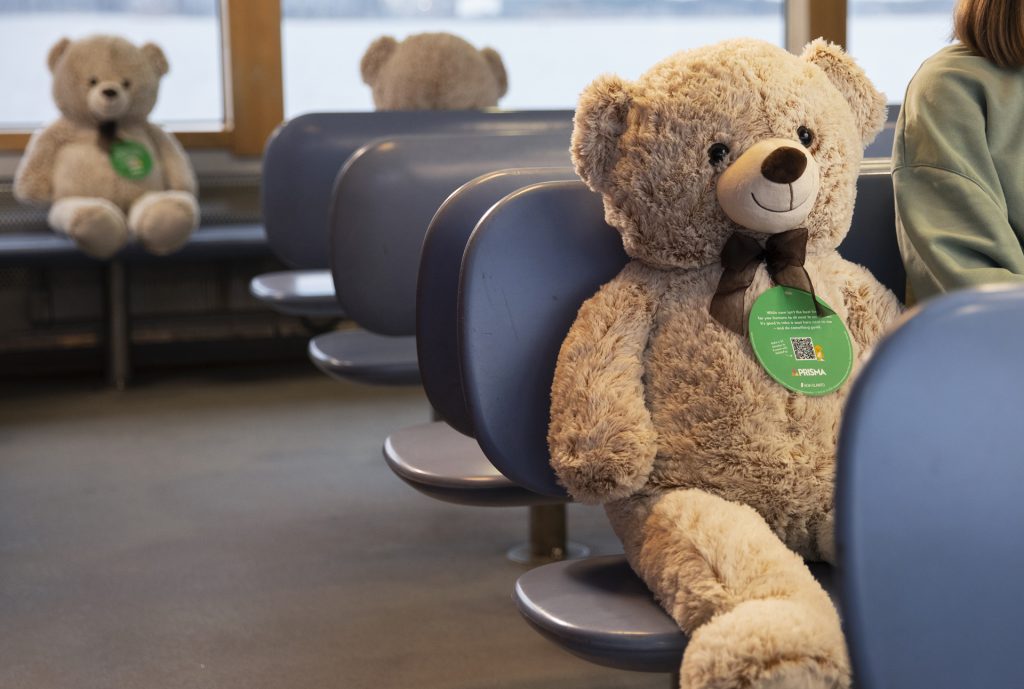 "We wanted to surprise people with a little joy in very dark times and fill bus seats with giant plushies. The idea was to let the giant plushies share the important message of social distancing: Now that it's not safe for you humans to sit next to each other you can sit next to me. In addition to sharing the important message the plushies double as ads that guide people to donate to charity", says Creative Director Joni Furstenborg from TBWA Helsinki.
Source: TBWA Helsinki