"Waiting for Tokyo", The&Partnership's new spot for Worldwide Olympic and Paralympic Partner Toyota, will launch across social channels.
With the first signs that the Covid-19 lockdown may end in the coming months we see how four elite British Olympic and Paralympic athletes handle the interruption to their dreams.
Four time Olympic Gold-winning cyclist, Laura Kenny, along with Jonnie Peacock, winner of 100 metre Golds at the 2012 and 2016 Paralympic Games, Alice Tai, winner of 7 golds at the World Para Swimming Championships in 2019 and British champion climber, Shauna Coxsey, all appear in their homes and are determined to stay positive as they bide their time in lockdown.
As a response to the postponement of the 2020 Olympic and Paralympic Games previously scheduled to take place in Tokyo this summer, these housebound heroes show how they're coping with lockdown boredom; learning new skills, adapting their training and rediscovering the importance of those around them.
The "Waiting for Tokyo" campaign evokes Toyota's kaizen principle of continuous improvement and sets the tone as the company emerges from the Covid-19 restrictions.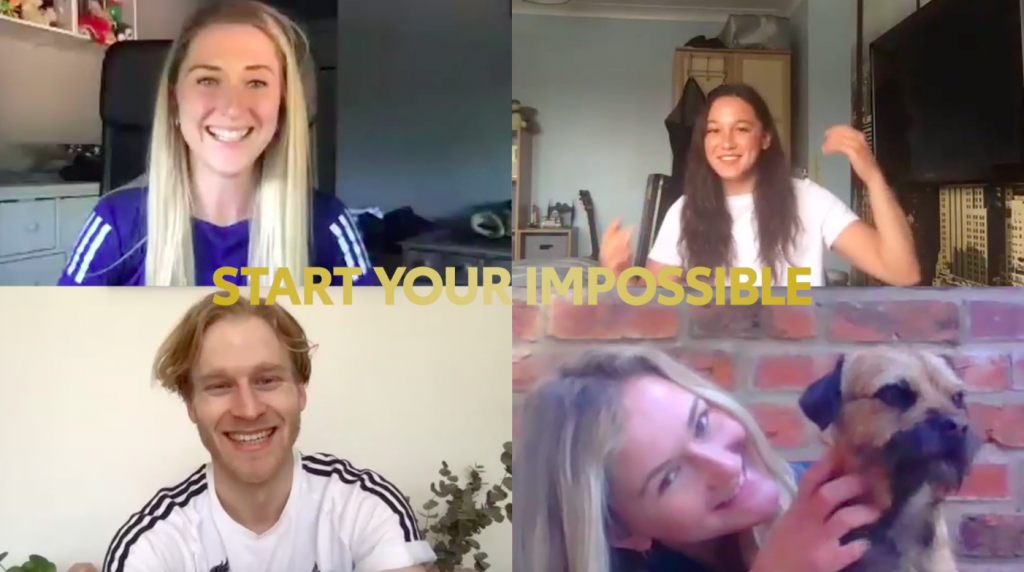 "With this campaign, "Waiting for Tokyo", we look forward to the challenging months ahead by showing how Olympic and Paralympic athletes prepare to resume training after lockdown. They symbolise the human spirit to respond positively to setbacks and to keep improving. The Tokyo Games are the perfect focus for us as a company and as a society, representing the best in human achievement and the importance of retaining the freedom to move." said Emma Johnson, General Manager – Marketing Communications, Toyota GB.
"There have been many great responses by companies around the world to the Covid-19 crisis, but we wanted to show the more authentic experiences of our Olympic and Paralympic Ambassadors as people first, then as sporting heroes." said Dom Gettins, Creative Director, The&Partnership.
Directed and produced remotely using the athlete's own home videos, the 90 second film will launch across paid and Toyota's own social channels.
Source: The&Partnership