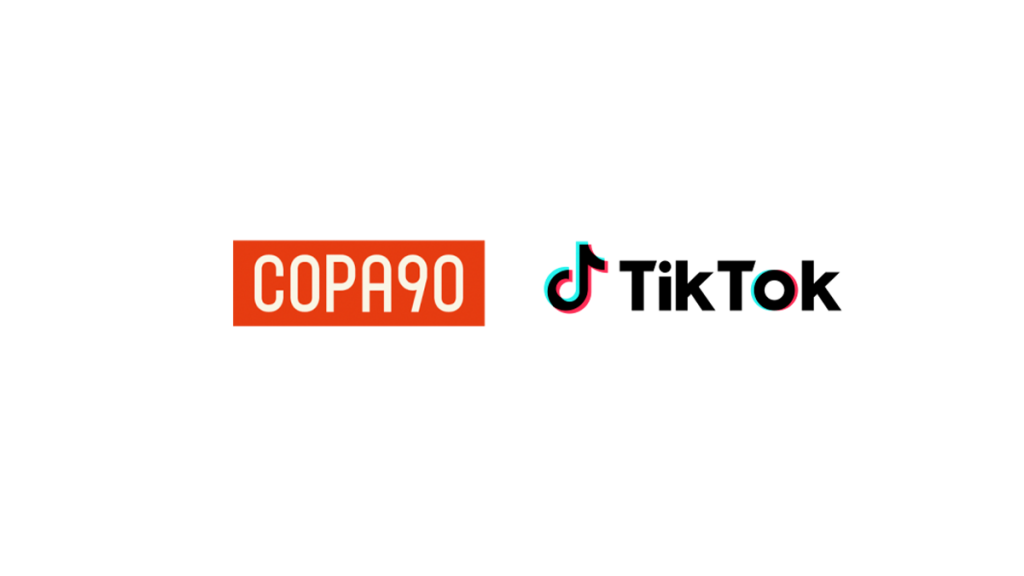 TikTok has partnered with COPA90 as the lead content partner to bring fan-first football content to its communities, as it looks to cement its position as the home of fandom for football culture.
Football media company COPA90 is working with TikTok and a diverse selection of key talent and influencers from across Europe to produce a bold programme of innovative formats and original shows. These will showcase the inspirational power of international tournaments, the melting pot of cultures and the collective creativity of fans to deliver a month-long celebration of fandom, reminding the world just how joyous football really is.
To kick off the entertainment, 'Get to Know' has been launched, with fans from each of the 24 participating nations sharing everything you need to know along with some controversial predictions, while 'Starting XI' will encourage the audience to select a series of different starting teams following increasingly fun and challenging parameters.
Amongst the exciting content still to come is 'The Flare Button', TikTok's first ever live, vertical, football studio format, providing the must-watch alternative to the traditional half-time broadcast show featuring ex-footballers, musicians, comedians and many more guests. For those short of time, COPA90 are rebooting their ground-breaking fan-first format 'Fans Daily', with 24 creators, one from each competing country, bringing together all the greatest fan moments from across the continent, delivered in just 60 seconds. Finally, bringing together the worlds of football and comedy is 'Alt Reality', a scripted comedy blended with mind altering filters. COPA90 will bring to life the football moments fans dream of.
The partnership builds on the wealth of football-related content already on TikTok. The platform is already a home for football fans, with 100M people across Europe using TikTok to share in football experiences every month, deliver comedic commentary and celebrate the most memorable moments of the beautiful game. 
James Stafford, Head of partnerships and community of TikTok, said: "Football on TikTok has had meteoric rise in the build-up to an exciting Summer of football, it has become a place where our community can follow their favourite football players, teams and creators as well as share their own unique football experiences.We are delighted to be working with COPA90, whose expertise and understanding of the modern football fan has resulted in new and dynamic content formats, bringing our community even more unique opportunities to engage throughout this iconic tournament.

We are really looking forward to working with COPA90 to bring the spirit and passion of the competition to our community of football fans."
Tom Thirlwall, Chief Executive of COPA90 said: "TikTok is the perfect platform to capture the creativity and energy of football fans. We are thrilled to be bringing COPA90 formats and ethos to the TikTok community and look forward to sharing even more engaging and inspiring football content through the app."
The tournament is scheduled to begin in Italy on 11th June, with further matches to take place across Europe. The final is slated for 11th July at Wembley in London.
Source: COPA90