How do you stage a musical when everyone is wearing a mask? Serviceplan Campaign Berlin has a creative solution and teamed up with BVG (Berliner Verkehrsbetriebe), Berlin's main public transport company, to stage a street musical featuring singing bags and pockets. The neighbourhood or 'Kiez' musical, which can be seen on BVG's online channels, accompanies the pilot project of contactless payment in Berlin buses and brings some light-hearted relief during the pandemic. 
Serviceplan Campaign Berlin and BVG are highlighting the pilot project for contactless payment on BVG buses, which has been running since the summer, with a neighbourhood musical. The online film can be seen as of today. As always with a lot of love for the German capital of Berlin, and a nod to its typical characters. A cast of neighbourhood personalities are featured by styling the campaign with various bags and pocket formats which might be associated with different styles and musical tastes, for example; the Kreuzberg punk girl, the Neukölln street rapper, the Spandau Atze, the Mitte mum and the eccentric Charlottenburg couple celebrate in and on their way to the bus. And always in harmony with a nostalgic new edition of Peter Schilling's 80s hit "Völlig losgelöst". Named a 'Kiez' musical in honour of the German word (mainly native to Berlin and Northern Germany) that refers to a city neighbourhood, or relatively small community within a larger town.
But how do you stage a musical during a pandemic, when everyone has to wear masks on public transport? Instead of the people singing, their bags and pockets are animated and sing the song. They are brought to life entirely without computer technology in a homage to Jim Henson and the Muppets.
Christine Wolburg, Head of Sales & Marketing at BVG said: "We are happy to offer the contactless payment and love this campaign idea that's just fun and catchy."
Myles Lord, Managing Director Creative at Serviceplan Campaign Berlin, adds: "Creativity is the key to problem solving. Masks and singing don't go together. With creativity, we found a way to stage a musical that brings people joy."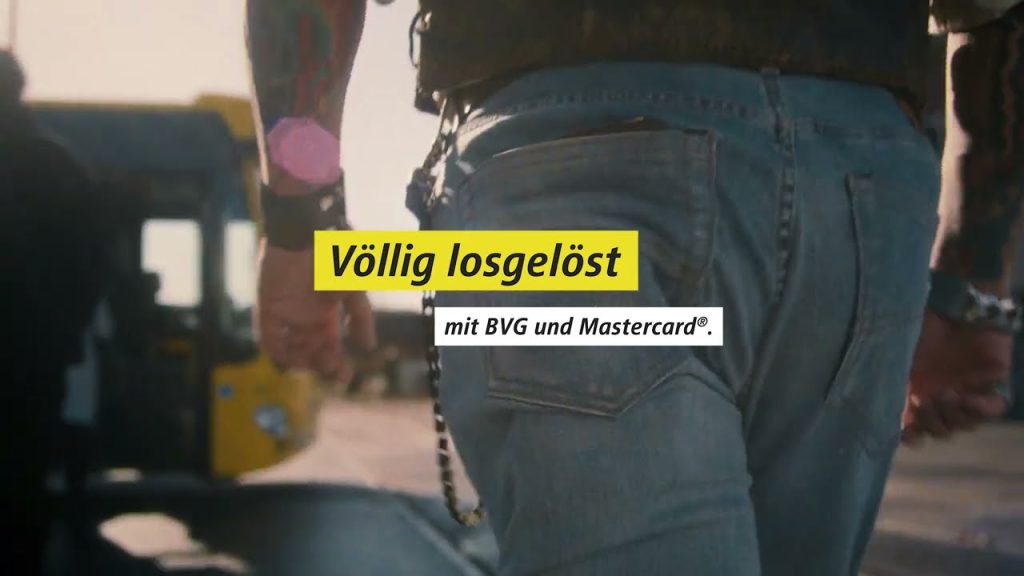 The 60-second film can be seen online on BVG's social media channels and in pre-rolls as well as in OOH on buses and bus stops for approximately one month from today. The campaign was implemented in an integrated way within the Serviceplan Group: In addition to Serviceplan Campaign Berlin for the idea and concept, Mediaplus Berlin was responsible for online media planning and booking, and Neverest for the production. The online film was directed by Mario Clement.The film is the next major project that Serviceplan Campaign Berlin is implementing for BVG. After a pitch, the agency has already been in BVG's agency pool since 2017. The biggest successes of the collaboration so far include the "Frauenticket" (Women's Ticket) for Equal Pay Day 2019, which was featured in the New York Times.
Source: Serviceplan