Fast-growing UK creative agency OC has acquired the respected global digital creative company Zero Degrees West ('ZDW'), one of the leading agencies in the film and entertainment sector. The deal increases OC's global footprint to include Los Angeles, a key growth driver for the entertainment-focused agency.
The acquisition forms part of a wider restructure for OC, which has created a new parent company, OC Group, with both brands operating independently yet collaboratively. OC was previously known as 'Obviously Creative' but rebranded earlier this year.
ZDW, whose recent clients include Netflix, Warner Media, Amazon Studios, Sony Music and NBCUniversal, will retain all full-time staff as part of the deal, including Global Creative Director Ipar L'Aimable, and all existing clients and projects will continue unaffected in both London and L.A.
Following an initial consulting period, ZDW founder and current CEO, Jodie Waterhouse, will depart the new enterprise after ensuring a smooth transition for ZDW's current clients and staff. Alex Carter, founder of OC, will serve as CEO across both agencies and will be supported by his senior management team which includes Client Services Director Emma Ackerley (a previous senior figure at ZDW), Alison Deboo who joined OC in 2015 and is now Operations & Finance Director, and Commercial Director Richard Benjamin, former MD of the respected Über Agency.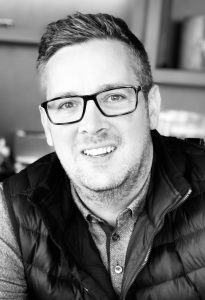 Established in both London and LA, ZDW was founded in 2005 by Waterhouse, specialising in digital, design and AV, bringing insight, data and strategic solutions to top entertainment and brand clients throughout the world. Its strategy expertise and innovative thinking has led to numerous industry awards (including two prestigious Clios) and a strong reputation within the film industry.

Founded in 2006 by Alex and Loraine Carter, OC continues to show significant growth, expanding to a team of 35 with global clients including Sony Pictures, BBC, Britbox, YouTube and Lionsgate. It was recently awarded Creative Agency of the Year by the esteemed industry body BASE, voted for by leaders across the film and entertainment industry.
Alex Carter commented: "We are proud to announce our first acquisition. ZDW is one of the most respected names in the film sector and Jodie has built a genuinely incredible business – I am truly honoured to take the agency to the next stage of its evolution. Importantly, it will allow the OC Group to collectively push forward while expanding our digital and strategic solutions, bolstering the wider OC offering including key art, packaging, campaigns and OOH; as well as taking the group into the all-important LA entertainment market"
Jodie Waterhouse added: "ZDW couldn't be in safer hands than with Alex and the OC Group team. They are highly creative, forward-thinking and have an unrivalled passion for the entertainment industry. It is this common ground between our agencies and teams which gave me the confidence in joining forces. The potential success, combined talent and drive for both agencies, and importantly our clients, in the coming months and years is brilliant news for everyone."
The deal was brokered by management and growth consultancy 'the arc'.
Adam Rubins, founder of the arc, commented: "We are living in unprecedented times and the market is opening up on both the buy and sell side. OC and ZDW are a great match and aligned with the arc's approach of working with clients to drive scale & growth, increase value and never lose sight of the people behind these deals. It has been a pleasure working with both Alex and Jodie and I believe this union will deliver a first-class product within the entertainment industry."
Source: OC