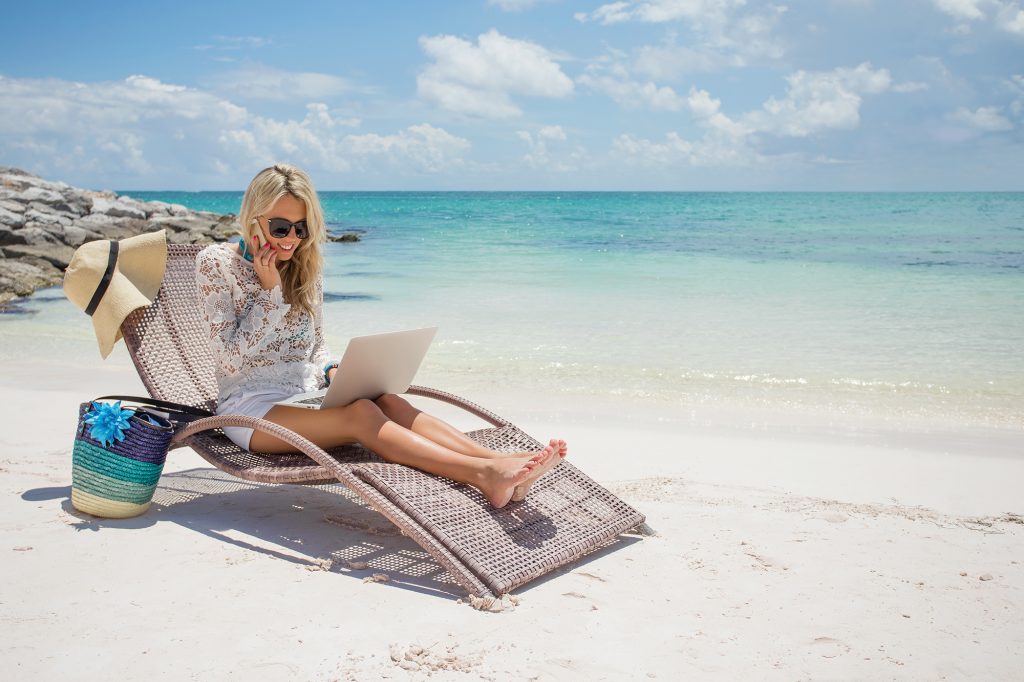 A new report by workforce performance giant CR Worldwide(CR), drawing on data from 287,000 employees at over 120 large enterprises, has revealed that rising workplace stress among younger workers has seen UK business investment in 'nature breaks' doubling in 12 months with over half of UK business trips now including nature or activity elements from shark diving to gorilla treks.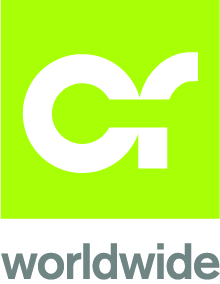 In the wake of recent research revealing rising workplace stress and the expanding scope of 'corporate wellness' initiatives, the report reveals a 22% year-on-year increase in UK spending on corporate getaways with companies spending an average of £3,100 per person per trip.
The proportion of activity or nature-based business trips has more than doubled to 56% in 2019 compared to the previous year. With human-animal interactions found to have therapeutic effects on mental health, UK firms are also increasingly offering 'nature tourism', from orangutan treks in Borneo to working with endangered rhinos in Rwanda. Husky sledging is among the top 5 Christmas corporate travel activities for UK firms.Brexit has driven an increase of over a third in UK enterprises choosing trips outside Europe over the past 12 months. Also, amidst recent legislative plans for a four-day working week to address poor mental health at work, the data reveals that companies are increasingly rewarding employees with extra time off – an extra day off was the most common employee reward in the world in 2019.Overall UK investment in employee gift schemes has soared by 44% last year and has doubled over a three-year period, indicating rising investment in employee rewards.
In a bid to focus on corporate wellness, evidence shows that rewards also increasingly feature health-based or experiential elements, with wearable fitness monitors and an 'afternoon tea for two' among last year's top 10 most widely chosen UK employee rewards.
There is evidence of companies increasingly harvesting employee data to create more personalised HR policies and programmes; 38% of enterprises now use automated real-time systems to track and reward employee performance.The report, Corporate Wellness 2.0, drew on data from over 287,000 users of reward, recognition and incentive programmes at over 120 major enterprises from Virgin Atlantic to Microsoft, to gain insight into changing trends in corporate workforce management.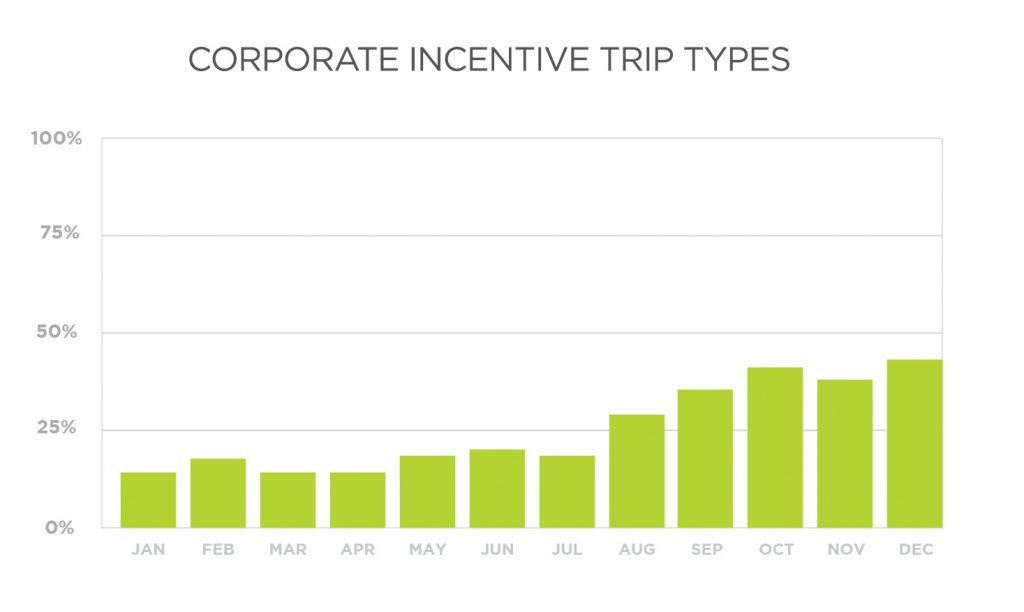 David Gould, CEO at CR Worldwide, commented: "Employers have been investing in gyms or chill-out spaces in the workplace for a few years now, but new data shows that corporations are now increasingly investing in employee wellbeing outside the workplace byoffering rewards from extra time off to company-sponsored jungle treks. This reinforces recent evidence of the widening scope of so-called 'corporate wellness' initiatives from employee counselling services to international retreats. The main drivers include a growing need to recruit a younger workforce that believes companies should care about their overall wellbeing, as well as the pressure to counter rising workplace stress, which has an impact on productivity."
Amelia Potter at Hewlett Packard Enterprise said: "Sales people increasingly value activity and nature-based trips with social experiences they can share online. Our recent travel incentive to South Africa saw top-performers visit game reserves and penguin colonies and take part in interactive drumming. We created video montages and photos to share on employee social media feeds. It's part of a growing trend to build health and 'wellbeing' into corporate travel."
These findings, from a recent global survey conducted by CR Worldwide, are revealed in a report titled Corporate Wellness 2.0.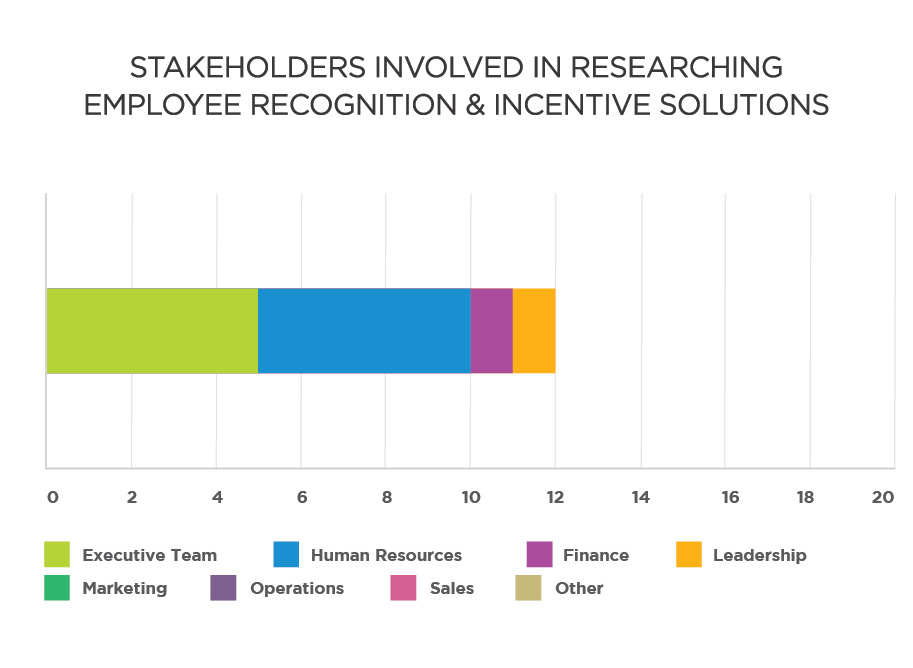 Key findings include:
 UK investment in employee rewards schemes is soaring, with UK firms spending £6,849,595 last year on employee rewards last year, up from £3,629,473 in 2016-17. UK companies spent £273 per head on incentives for sales staff alone in the past year.
 56% of UK travel included nature-based activities in 2019 compared with just 15% in 2018, as UK corporates increasingly focus on worker health and 'employee wellbeing'.
 There has been a 22% increase in UK corporate spending on employee travel incentives in 2019 compared to the previous year, with UK companies now spending an average of £3,100 per person per trip in the last year.
 The five most popular Christmas and winter trips offered by UK companies in the last year include activity-based 'experience economy' breaks, such as ski trips incorporating white turf horse racing and husky sledging. There is also a 33% increase in companies offering long-haul exotic trips to destinations including Borneo, Mexico, and the Caribbean.
 Drives to improve employee wellbeing outside the workplace are also reflected in rewards with fitness trackers and 'afternoon tea for two' among the most popular UK rewards and extra time off was the most popular employee reward worldwide.
 UK companies are investing heavily in rewarding their top-performing employees. The highest-value rewards in the UK's top corporate rewards included a £4,900 4K HDR smart TV and a £2,723 Macbook Pro
 38% of enterprises now use automated real-time systems to track and reward employee performance.The full report can be downloaded here.
Source: CR Worldwide