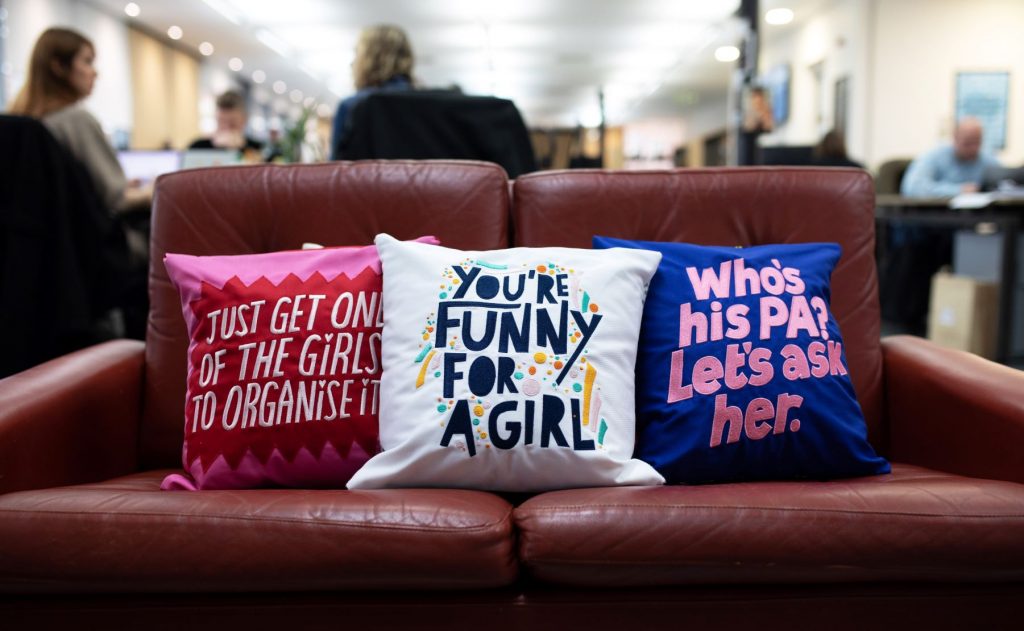 VCCP Creative Director Laura Muse has created "does this sit comfortably with you?"
The project to mark International Women's Day, features a series of cushions embroidered with subtly gendered phrases that men and women still use in the workplace.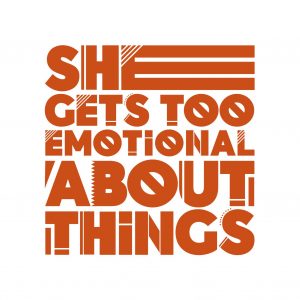 The one-off initiative is designed to call these out and act as a gentle reminder for all of us to be mindful of the language we use in the workplace.
Working with typography designers from VCCP and Biff from Jelly London, Laura provided each with phrases which are recognisable to everyone; these include 'You're funny, for a girl', 'Just get one of the girls to organise it' amongst others. The result is a selection of bespoke cushions which will sit well on the sofa of any UK office.
Laura Muse, Creative Director at VCCP said, "it's not possible to speak up about every little thing you hear in every office. So we've created these as a soft little nudge to be more inclusive in the way we talk."
Darren Bailes ECD at VCCP added: "It's too easy to throw in language that's lazy and misrepresents the agency world we want to be part of. Laura's beautiful and disarming cushions remind us that women have had enough of this rubbish, and that words are as important as actions".
Source: VCCP