The charity Versus Arthritis has launched a major campaign which aims to drive brand awareness and donations ahead of World Arthritis Day on the 12th October. The integrated push was created in partnership with M&C Saatchi.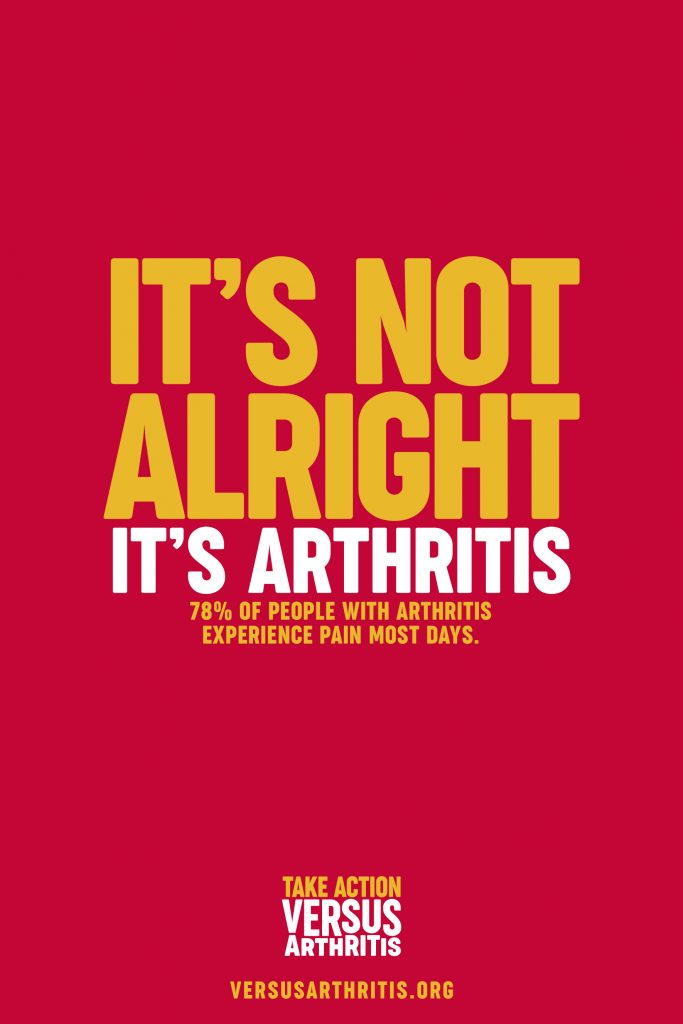 Based on the insight that arthritis is often dismissed or downplayed, "It's not alright" is a call-to-arms for everyone to take arthritis seriously.
A series of provocative out-of-home executions highlight the fact that arthritis can rob people of everyday experiences, featuring what might often be seen as 'excuses' used by and about people with arthritis and showing how the pain of arthritis can make life's fundamentals extremely challenging. One out-of-home ad carries the line: "It's not 'I don't want to have sex', it's arthritis", while revealing that 38% of people with the disease have difficulty being intimate with their partner.
The bold, bright style used in the print and outdoor ads reflects the unapologetic tone of the campaign, which aims to confront the ways in which people have quietly dismissed arthritis as one of those things you have to live with.
This is coupled with a major initiative imploring people to "send strength" to those living with the condition in the form of donations and support, creating a galvanised community who recognise that society's dismissal means it takes even more strength to live with arthritis. Fundraising focused creative will feature in social, press and on digital channels.
The push is running across out-of-home, with a takeover of London's Waterloo station, as well as display, print, social channels and video on demand. Media planning and buying is by Spark Foundry, Platypus and Forward Action.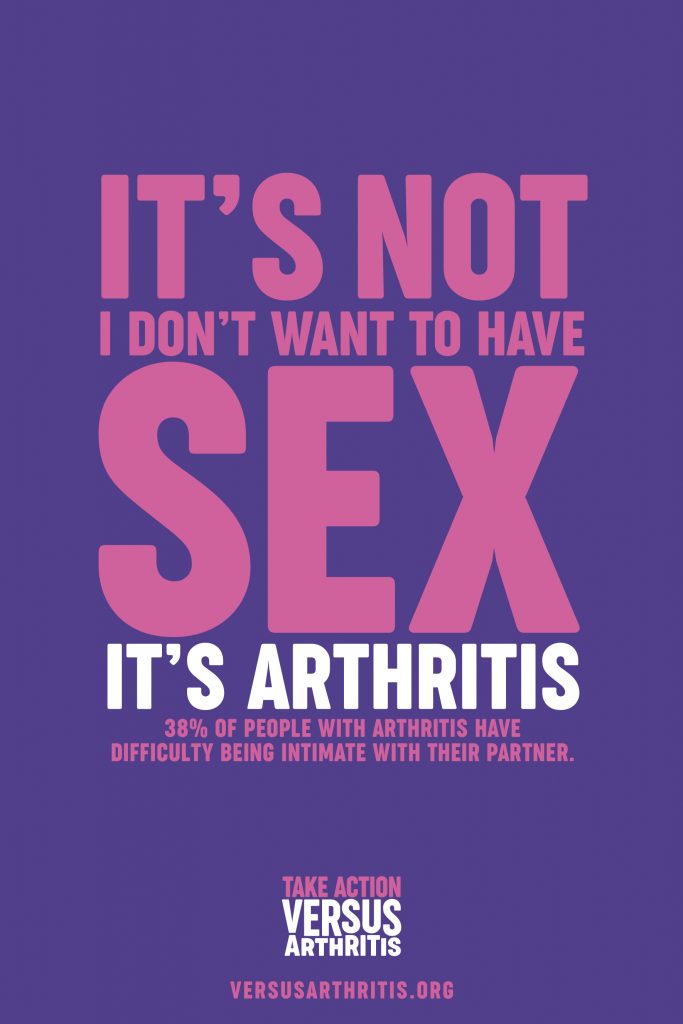 Mark Goodwin, Joint Deputy Executive Creative Director, M&C Saatchi, said: "Arthritis is often dismissed. It gets downplayed, blamed as an inevitable part of old age, or dismissed as 'aches and pains' or 'a bit of wear and tear'. The campaign is about standing up and telling people that this isn't something that should be dismissed or ignored. It's arthritis, and it deserves to be taken seriously."
Pru Daniels, Head of Marketing, Versus Arthritis, added: "Dismissing arthritis is the number one reason why the pain and isolation of the condition is ignored, leaving millions struggling in silence. Defying this dismissal is critical to ensuring that people with arthritis are able to live a full and active life and get the support they need. The campaign is loud, bold and vocal and matches perfectly the attitudes and actions we are encouraging, to send strength to people living with arthritis."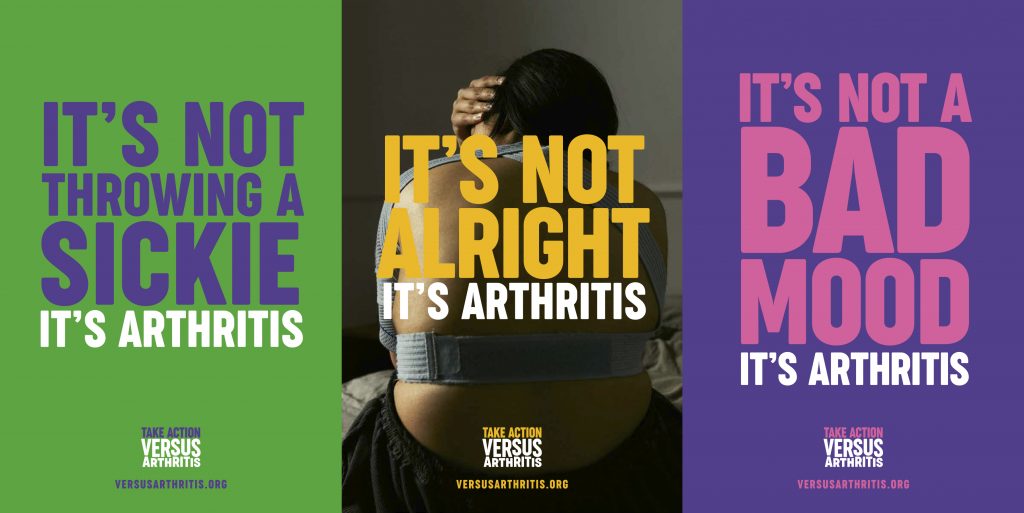 Client: Versus Arthritis
Head of Marketing – Pru Daniels
Head of Mass Market Fundraising – Stella Boulougari
Head of Digital – Karina Brisby
Creative agency: M&C Saatchi
Chief Creative Officer: Ben Golik
Creative Director: Mark Goodwin
Strategy: Sophie Lean and Carole Raeber
Client services: Angus Maclay, Toby Moore and Ciara Jenkins
Producer: Kevin Earland, Gareth Williams and Ashley Nadj

Source:  M&C Saatchi