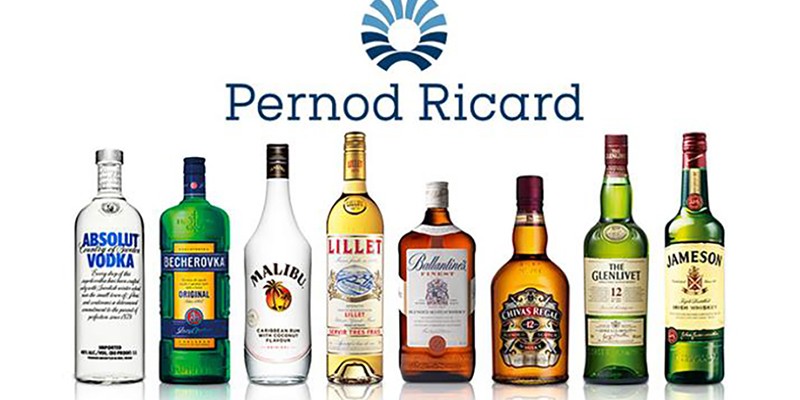 Wavemaker today announced that it has been awarded the Pernod Ricard Global Travel Retail media buying business after a competitive pitch process including several other leading global media agencies.
Dino Metaxas, Digital, Media and PR Director for Pernod Ricard Global Travel Retail, commented: "Pernod Ricard Global Travel Retail has continued to grow in strength, with 2019 seeing +6% growth driven by all regions, cementing its position as the 2nd largest market in terms of profit within the Pernod Ricard Group. To continue and strengthen our accelerated growth plans and investments in consumer marketing and communications we were looking for an agency with strong global expertise in the Travel Retail industry, as well as experience of leveraging traveller data, technology and other partners within the ecosystem.

"We have also recently created a new communications strategy encompassing digital and traditional media which focuses on targeting 100% of our media investments at travellers throughout their journeys. Choosing the right agency to help us execute this approach is essential, and Wavemaker showed that they immediately understood this strategy. We're looking forward to working with Wavemaker teams around the world to help us achieve our ambitious growth targets."
Toby Jenner said: "Pernod Ricard Global Travel Retail is an exciting business on a journey of growth, and this win says everything about Wavemaker's experience and ability to deliver transformative solutions. We're looking forward to help connect more travellers with Pernod Ricard's prestigious products."
Global Travel Retail is the second largest market within the Pernod Ricard Group, engaging travellers across the world with products from its comprehensive portfolio of wines and spirits brands. The Global Travel Retail media account covers all international territories with a focus on high-growth Asian markets like China, India, South Korea and Japan, and developed markets including the US and Europe. In late 2019 Pernod Ricard China appointed Wavemaker as its media agency of record to handle media planning and buying, ecommerce media strategy and content planning.
The win is the latest in a series of successes for Wavemaker, including winning the global AXA media account, Huawei (across multiple markets including China), Perrigo in Europe and Australia, online delivery business Rappi in South America, Eurostar in Europe and the retention of Chevron in North America and Asia Pacific.
Source: Wavemaker