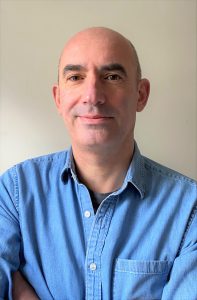 Weetabix UK & Ireland's head of marketing, formerly in senior roles at Arla Foods and Heineken, is leaving after three years to launch a marketing consultancy which brings board-level client-side experience to agencies and scale-up FMCG brands.
The new consultancy, named Big Black Door, will will offer guidance to businesses in need of supercharging their growth by giving access to senior marketing leadership experience. Additionally, it will help agencies and their clients better collaborate to get the best from each other in the pursuit of more effective marketing.
Turner, a passionate advocate of the importance of positive client-agency relationships on success, is publishing a white paper on the state of these relationships entitled "Why we need to grow the f***up" which he will be discussing at this summer's Mad//Fest.
"In my research I found that a lack of mutual understanding was the number one reason for poor relationships. Whether it's budget, KPIs or the pressures that the other side are experiencing back in their businesses, there were some toe-curling stories illustrating the state of the worst relationships. So, I've developed a set of tools to help agencies and clients work better together, to ultimately improve marketing results."
Turner has experienced first-hand how strong collaboration with agency partners delivers effective marketing with award winning work like the Beanz on Weetabix tweet from last year. His consultancy will offer support to agencies in need of a client perspective, and to growing FMCG branded businesses who need a shot of board room experience during critical growth phases, but without the long-term commitment of a full-time contract.
"I've been lucky enough to lead some of the UK's biggest and best loved brands for over 20 years" he explained "and have had the benefit of blue chip FMCG marketing training. I'm now able to pass this knowledge on to other businesses, especially scale-ups. I've experienced the challenges of growing a brand, and I know Big Black Door can make a difference by sharing this experience more widely."
The award-winning marketer has previously overseen the famous Peter Kay advertising for John Smith's, the relaunch of the Bulmers cider brand, Lurpak's U.K. marketing and the launch of the Arla brand. Turner leaves Weetabix in July 2022 having led the development of the several TV campaigns along with the recent FA in store activation and Marketing Week's campaign of the year in 2021, "Beanz on 'bix".
Weetabix n Beanz won a coveted FAB Award ( Gold ) at The 23rd FAB Awards for Virals.
Source: Big Black Door & FAB News