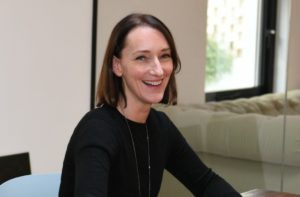 Wildstone Media Consulting Ltd is pleased to announce the appointment of Jill Hebden to the newly created position of European Marketing Director, effective immediately.
Hebden, previously Group Marketing Director at St Ives Plc, Marketing Activation Division, brings a wealth of marketing knowledge to Wildstone, as the business looks to progress through its next stage of UK and European growth.
Hebden reports to UK chief executive officer, Jonathan Chandler. Hebden has responsibility for Wildstones overall marketing strategy and execution, driving the European expansion plans.
Jonathan Chandler, UK CEO, Wildstone said "We are delighted to have Jill on board, she has the drive, enthusiasm and expertise to make a significant and positive contribution to this role. As our business continues to expand both in UK and across mainland Europe, it is crucial to have a high calibre management team in place to take the business forward, I am confident her experience will help to further strengthen our already very successful management team."
Jill began her career at Saatchi & Saatchi and has held a number of senior management positions with significant experience across retail, media and professional services sectors.
Hebden said: "I am really excited to join such a progressive business as Wildstone and am looking forward to working closely with the exceptional team to further develop our successful business model and strong reputation in the market."
Source: Wildstone Media Consulting Ltd