Creative agency Brave launches ad campaign for 'massively multiplayer online' (MMO) game, World of Tanks: 'The Art of Winning', which hits screens today.
The creative shows a strategy game-loving hero winning a seemingly unlikely victory on one of the many battlefields featured in World Of Tanks. The real-world preparation that made his victory possible is then revealed, from studying Sun Tzu's iconic 'Art Of War' to conquering the challenge of the ultimate flat-pack construction of an enormous pirate ship themed bed for his daughter. The ad encourages gamers to prepare, stay calm under pressure and ultimately rise to the challenge of signing up and mastering World Of Tanks.
World of Tanks is a free-to-play MMO PC video game developed and published by Wargaming. The game contains a catalogue of over 500 of history's most iconic tanks, where players are invited to compete in epic online historical tank battles. With over 160 million users worldwide, World of Tanks caters to players across the globe who seek the satisfaction of a genuinely challenging and compelling strategic experience.
The multi-market creative will hit twelve international audiences, including the United States, United Kingdom, France, Germany, and others. Variations of the creative ad will appear across TV, VOD, social and display.
Brave won the account in a competitive pitch against five other agencies in October 2019.
Paul Pearson, creative director at Brave said: "If you've ever played World of Tanks (I have), you'll know it's satisfying because it's demanding. So, we were thrilled to have the opportunity to make a campaign that fully embraces just how challenging this action packed strategic shooter is."
Felix Morgan, Global Head of Strategy, World of Tanks said: "As video-games have become more mainstream there has been a trend towards ease and accessibility, but over the last decade of our existence World of Tanks has retained our focus on delivering a game with depth and complexity. In this new campaign with Brave we have brought that to the forefront, dramatizing the complex decision making that leads to victory in World of Tanks with an ad that celebrates what makes our players special. We hope this message will resonate with even more players and invite them to discover that in World of Tanks your brain is your most powerful weapon."
Peter Booker, Business Director, Brave, said: "There is a lot to convey in 30 seconds about a complex, unique product all the while appealing to twelve quite disparate markets. However, as World Of Tanks is uniquely challenging and satisfying to master, the ad focuses on that emotional USP over the functional. The director, Stephen Pipe, is talented at drawing out subtle, emotional and comedic performances which was critical in landing that feeling of satisfaction, with near universal appeal."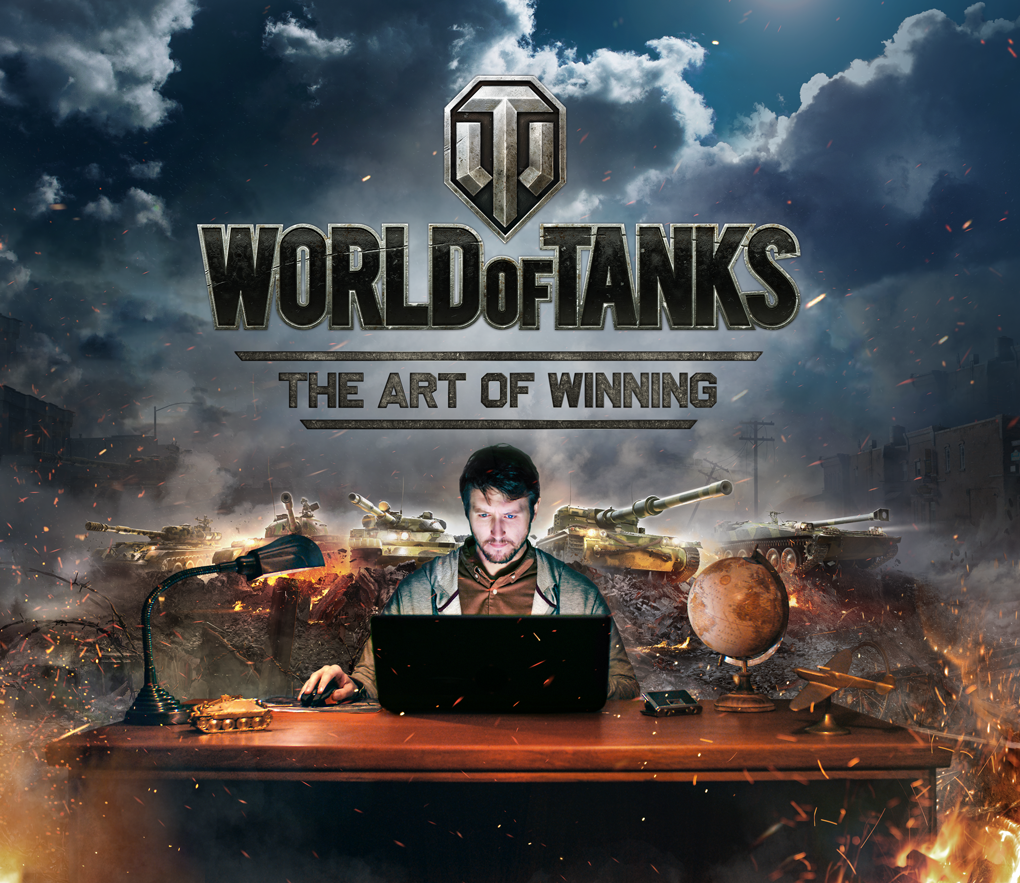 Source: Brave