As part of their campaign to raise awareness of their in-branch 'Safe Spaces', HSBC UK have brought to life the element of control that those experiencing domestic abuse face, through a live billboard in Spitalfields Market.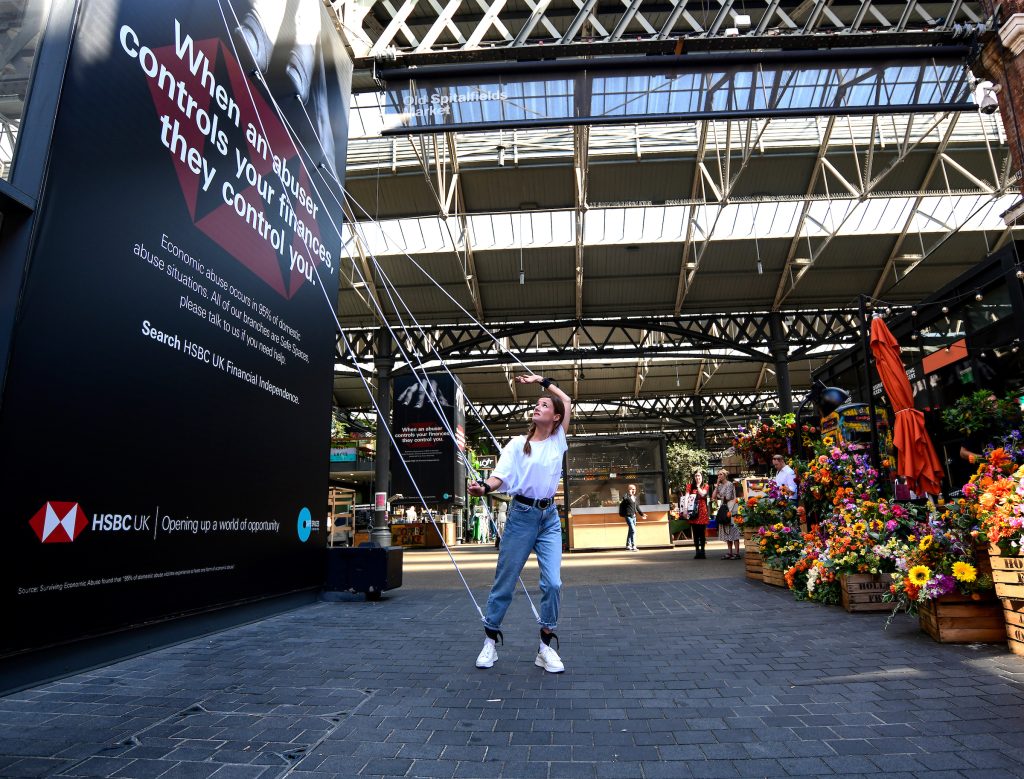 Working closely with domestic abuse charity, Hestia, and as part of Wunderman Thompson's latest nationwide campaign for the brand, which has been running across out-of-home since 23rd May, an impactful 'live' billboard event will be taking place in Spitalfields Market on 14th and 15th June. This will bring to life the campaign message, "When an abuser controls your finances, they control you", with a performer being controlled by strings from the billboard above.
The special build will provide a metaphor for how people are held back and controlled, showing that a person can seem totally in control of themselves before their actions are restricted by their abuser.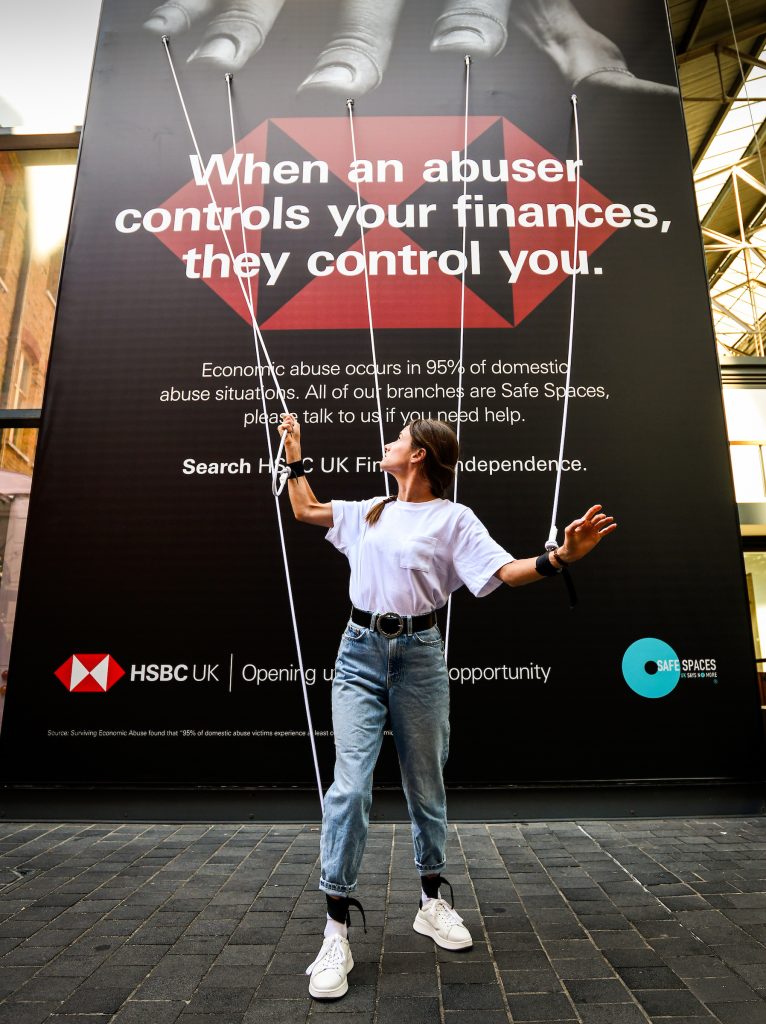 The billboard will reflect the current out-of-home ads, with the static billboard showing a hand with strings attached to it. The strings will extend out from the billboard and be attached to a performer, whose movements will be natural at first, allowing them to move a certain distance before being constrained and pulled back. The performer will keep trying to escape the grasp of their abuser, but the puppet-like strings will pull them back every time, dramatising how they can only go so far before they are controlled again.
Alongside HSBC UK, representatives from Hestia and UK SAYS NO MORE will be in attendance to provide support to those who need it.
Source: Wunderman Thompson