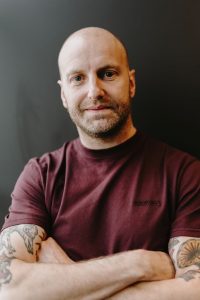 Wunderman Thompson, a WPP company, announced that Iain Preston has been appointed Chief Client Success Officer for Wunderman Thompson's EMEA region. Iain will report to Wunderman Thompson EMEA CEO, Ewen Sturgeon, and will be based out of London.
An agency veteran known for his creative leadership and his ability to merge strong, high-performing teams, and help them collaborate, Iain will oversee Wunderman Thompson's client engagement in the EMEA region. He will be responsible for bringing cross-industry experience, expertise in business development and client management, and the ability to identify opportunities together to create a platform for collaboration and success across Wunderman Thompson EMEA.
Prior to Wunderman Thompson, Iain served as Executive Director Client Services for R/GA, EMEA, where he was responsible for overseeing R/GA's client engagements in EMEA, leading strategic partnerships to help clients navigate industry disruption, and ensuring R/GA's client services team drove organic growth. Prior to that, Iain held the role of Global Client Leader at Publicis Groupe, where he was responsible for leading the client vision for Sanofi, acting as a key business partner in their business transformation and ensuring they accessed the right talent and capabilities across the globe.
Prior to joining Publicis Groupe, Iain held the position of Director, Digital Innovation Group (DIG), at DigitasLBi. During his ten years working at DigitasLBi, Iain oversaw accounts including BT, Sony Computer Entertainment Europe, The FT, Deutsche Telekom, Starwood Hotels, Foot Locker and Microsoft.
"I was sold on Iain's novel approach to creating client success when we first met. He has combined traditional functions of growth and client leadership into one organizational entity. It's a powerful way of thinking and we are thrilled to have him on our team. We are confident that he will help drive and inspire growth for our clients, particularly with this unique lens on client success," said Ewen Sturgeon, CEO, Wunderman Thompson EMEA.
"Ultimately, our client's success is the real engine of growth. Whilst the best agencies always try to focus on the problem at hand, the truth is that the increasing focus on brief-to-brief engagements means it's more challenging to attribute value to the overall impact of our work and answer the core business challenges our clients are facing. In implementing a unified client engagement model, completely aligned around the success of our clients, their KPIs, and everything in between, we will be more effective in delivering on the overall outcomes we need to achieve together" said Iain Preston, Chief Client Success Officer, Wunderman Thompson EMEA.
"Our clients increasingly need partners who can be flexible in the way they engage, in the breadth of their offering and in the depth of their expertise. As we are focused on the overall outcomes that drive success, we are better prepared to proactively deploy our varied capabilities across creative, consulting, data and technology to be at the service of helping clients succeed and grow. I am really looking forward to evolving our model to be uniquely positioned as the growth partner of choice for ambitious brands" Preston continued.
The Wunderman Thompson region in EMEA consists of 7,000+ people across nearly two dozen markets.
Source: Wunderman Thompson