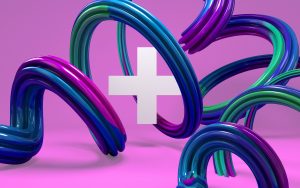 Wunderman Thompson, a WPP company, announced today that it has completed the acquisition of marketing technology consultancy XumaK, in a move that further strengthens its suite of Adobe-enabled capabilities.
The acquisition of XumaK adds significant breadth and depth to Wunderman Thompson's best-in-class experience technology offering, which delivers connected customer experiences to its global portfolio of clients
Wunderman Thompson has helped drive WPP's partnership with Adobe over recent years. The acquisition of XumaK further reinforces the agency's commitment to being a world leader in the delivery of first-class customer experiences powered by Adobe technology.
Shane Atchison, Wunderman Thompson CEO for North America, said: "More and more clients are asking us for help connecting the dots along the customer journey. This acquisition brings us unrivalled expertise that will allow us to fully harness the power Adobe software and services to deliver seamless, personalized experiences across all channels for our clients and their customers."
Marcos Andres Antil, XumaK CEO, North America, said: "We couldn't be happier about joining Wunderman Thompson. We've been delivering marketing technology solutions to the Fortune 500 for more than 16 years, across the world and especially the Americas. Joining Wunderman Thompson will allow us to add even more value to our clients by providing a more comprehensive set of technology, data, and creative solutions to meet the demands of their customers."
Wunderman Thompson's technology practice comprises customer acquisition, customer experience, commerce and personalization capabilities; all integrated into the agency's world-leading service offering to clients.
Source: Wunderman Thompson