Wunderman Thompson, a WPP agency, announced the launch of "Be a Showvoter", a campaign to celebrate the record-setting 80 million absentee and mail-in voters who missed out on an "I voted" sticker this year.
The New York agency collaborated with Wunderman Thompson designers and creators all over the country to make t-shirts emblazoned with unique "I voted" sticker designs. This permanent take on the classic "I voted" sticker means that voters can flaunt their civic act for days, months, even years after the Presidential Election on November 3rd.
With the ongoing challenge of COVID-19, more voters than ever before skipped the polls and voted absentee or by mail instead. But the cache of the "I voted" sticker remained strong. Since August 1st, conversation around the stickers was on a steady rise, with over 2MM potential impressions and a net sentiment of 39%. Everyone from friends to celebrities post photos with their "I voted" sticker on social media as a badge of honor. But with 80MM voters taking advantage of remote voting options, this badge of honor suddenly felt exclusive. 
The Be a Showvoter campaign aimed to change that. The team created a broad selection of tees, with a range of "I voted" messages, so voters could shop swag and show off the completion of their civic duty. These moderately priced tees make voter credibility accessible to the 80MM people who voted absentee or by mail. But the campaign doesn't stop there. Profits from every Showvoter tee are donated to vote.org—a nonpartisan nonprofit dedicated to increasing voter turnout for elections to come.
The shop experience is supported by social content that urges people to vote, then shop tees to show it off. The splashy, prideful feel of the campaign is weaved through all touchpoints, urging voters to celebrate their civic duty unabashedly. When the act of voting is more difficult than ever (thanks to COVID-19), there's even more reason to brag about doing it.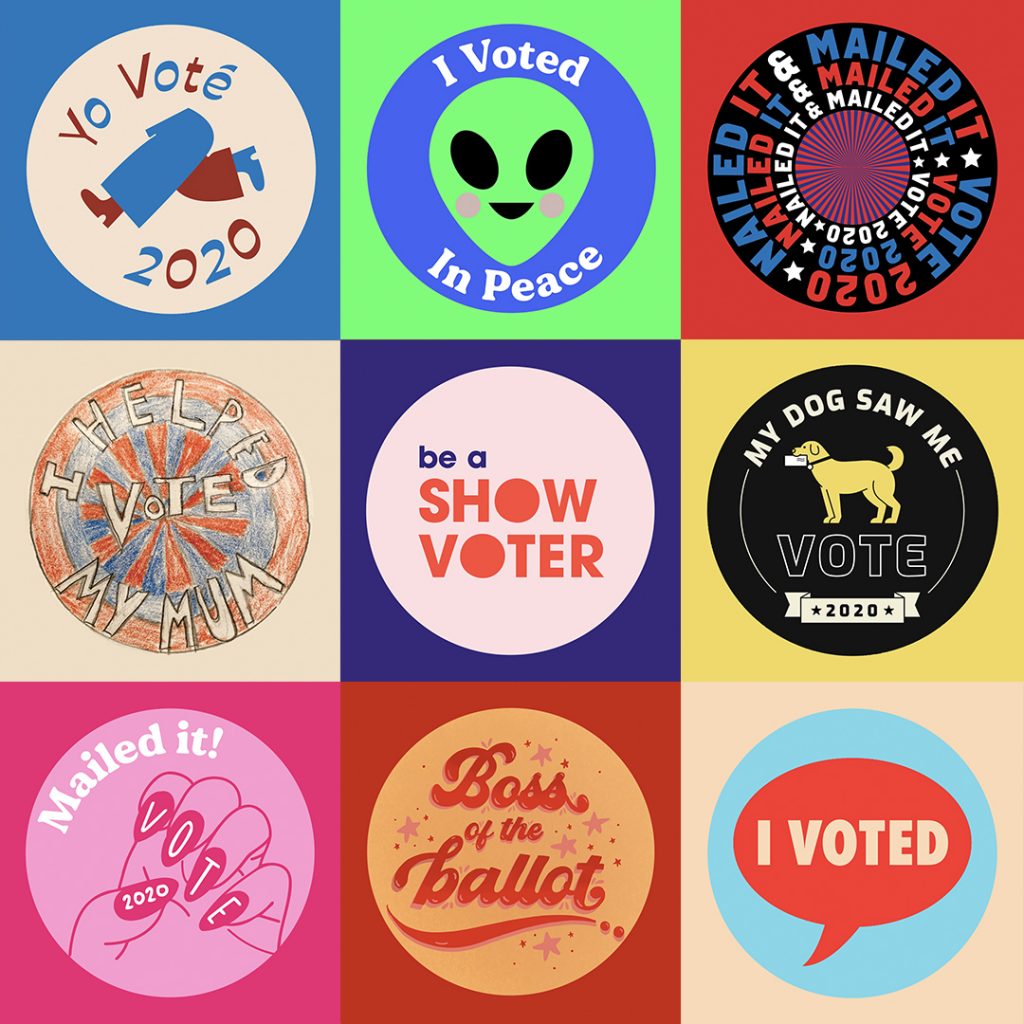 "We were happy to see so many people taking advantage of early mail-in voting but we realized they were all missing out on an all-important pat on the back—the humble 'I voted' sticker," says Group Creative Director, Dominic Al-Samarraie. 

"We created Be a Showvoter as a way for people to wear their vote on their sleeve, well, actually their chest. Buying a t-shirt is not only a great way to show that you voted while inspiring others to vote, but all of the profits go to vote.org to ensure more people are able to vote in the future. A win-win." Dominic continued.
Wunderman Thompson ran the creative partnership and leadership from New York (web and social, design, and copy), with support from offices in Minneapolis, Atlanta, Los Angeles, Portland and Seattle. The agency is proud to have provided communications, branding and assets, making it easy to celebrate your vote, and help others do so for elections to come.
Please click here to view the Showvoter website.
Creative Credits
Wunderman Thompson New York:
Jill Applebaum, Chief Creative Officer
Joe McGlynn, Chief Growth Officer
Dominic Al-Samarraie, Group Creative Director
Saedi Burke, Senior Copywriter
Lizzy Cohen, Art Director
T-Shirt Designers
Vivi Fitriani – Wunderman Thompson New York
Robert Suta – Wunderman Thompson New York
John Codling – Wunderman Thompson New York
MacNeil Cross – Wunderman Thompson New York
Dominic Al-Samarraie – Wunderman Thompson New York
Saedi Burke – Wunderman Thompson New York
MacNeil Cross – Wunderman Thompson Connecticut
Diogo Mendonca – Wunderman Thompson Atlanta
Justine Thompson – Wunderman Thompson Atlanta
Rita Albert – Wunderman Thompson Atlanta
Lizzy Cohen – Wunderman Thompson Atlanta
Christopher Marble – Wunderman Thompson Minneapolis
Lance Kitagawa – Wunderman Thompson Los Angeles
Ramon Vasquez – Wunderman Thompson Portland
Nicole Mills – Wunderman Thompson Seattle