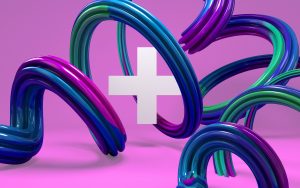 In line with the Poetry, Plays and Prose theme for this year's LGBT+ History Month, creative, data and technology company Wunderman Thompson UK is launching a creative writing challenge. Entries for the 'LGBTQIA+ Letters from the heart' competition can take the form of a poem, story, letter, or spoken word piece. It is open to anyone at Wunderman Thompson UK, regardless of job role, and whether they are members of the LGBTQIA+ community or allies.
Pip Hulbert, UK CEO of Wunderman Thompson, explains: "Letters from the heart' is a call to all Wunderman Thompson UK employees to promote inclusivity, celebrate diversity and raise awareness of prejudice against the LGBT+ community.

"LGBTQIA+ is a lengthy acronym, but sexual identity isn't simple either. We're keen to understand how everyone at Wunderman Thompson relates to the LGBT+ movement, regardless of how they self-define. The technicalities of who you love are ultimately less interesting than how it makes you feel – so 'letters from the heart' in every sense!"
The theme is belonging and submissions will be judged by a panel of notable writers, and activists from the LGBT+ community. The winning entries will be presented at an internal exhibition and the author(s) also have the option to perform a reading on stage at a special celebration event.
Pip Hulbert continues: "LGBT+ History Month offers a forum for the community to come together with its allies and celebrate diversity with a collective voice. Inclusivity and diversity are hugely important to us, and I know the theme will strike a chord across the company. We don't want our employees to just fit into our culture, we want individual differences and perspectives that will make Wunderman Thompson UK a unique place to work, setting us apart in the industry".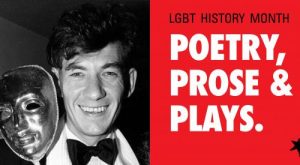 Wunderman Thompson UK will be running a programme of educational and entertainment events throughout LGBT+ History Month. This includes a session put on in partnership with Stonewall, Europe's largest LGBTQ+ rights charity.
Staff can submit their entries for 'LGBTQIA+ Letters from the heart' up to 7th February and exhibited from the 17th.
Source: Wunderman Thompson