Wunderman Thompson UK has promoted Paula Joannou to the role of Chief People Officer, overseeing all aspects across the agency's People function, Learning & Development and Talent Acquisition.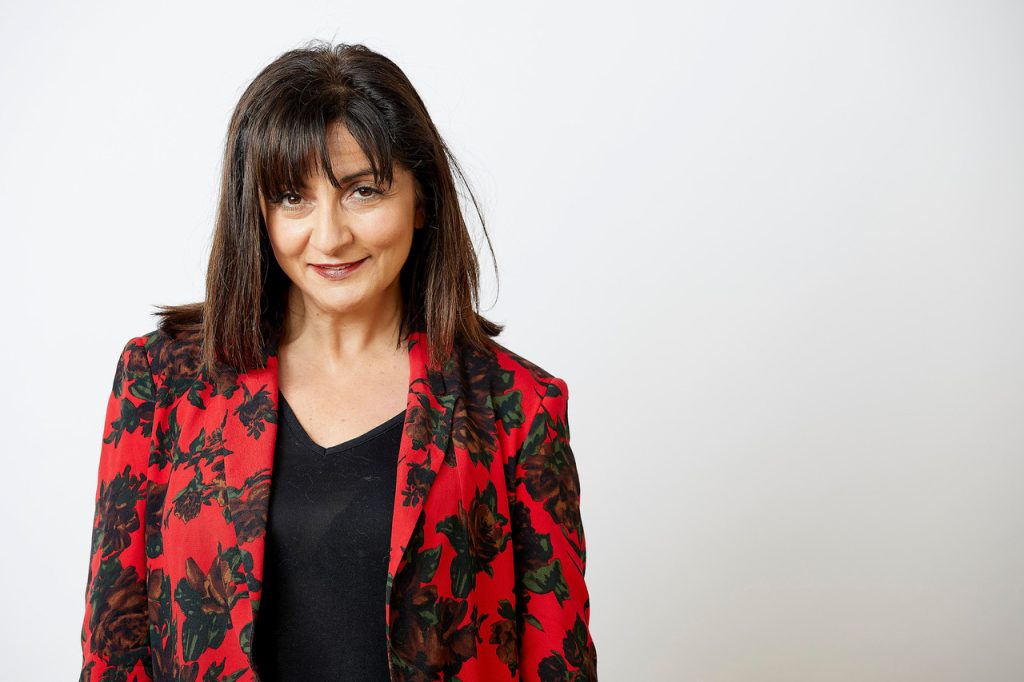 Paula joined Wunderman UK in 2006 as Senior HR Manager, becoming HR Director in 2006 and expanding her role and responsibilities in 2019 with the creation of Wunderman Thompson UK.
Through the challenges of the last two years, Paula has consistently championed Wunderman Thompson's people, ensuring that every employee, whether in the office or working from their kitchen table, feels supported, safe, connected and inspired and grow as people and professionals.
Under Paula's leadership the integrated agency launched their largest learning and development event to date. A three-day festival taking place twice a year generating more than 60 hours of content, 100+ sessions and 200 speakers. The hybrid event covered a range of inspiring and important topics including capabilities, wellbeing, diversity, inclusion and personal development. 2021 also saw the launch of 'iLearn', a virtual training platform and 'W Time', a dedicated monthly slot for employees to develop skills and invest in personal development.
With employees working in a new distributed way, wellbeing has been of the highest importance. The agency grew the number of Mental Health Ambassadors by 25%, and provided an array of services to boost mind, body and soul from 1:1, coaching sessions, exercise classes, posture clinic days and nutritional services.
As an agency made up of over 600 people Wunderman Thompson strives to build a diverse and inclusive workforce, where everyone can bring their whole self to work. Overseeing six Employee Resource Groups, Paula has helped see the agency launch a number of progressive initiatives. From Facebook-backed campaign, BRiM (Black Representation in Marketing), encouraging people to make actionable changes and hold each other accountable and Fund Femme, a global database support non-binary and women-owned businesses to launching #IAmRemarkable sessions empowering women and underrepresented groups to break modesty norms and glass ceilings by speaking openly about their achievements.
As Wunderman Thompson's capabilities expand and deepen, talent attraction is a vital part of Wunderman Thompson's success. The agency has welcomed 100 new hires this year and launched the Catalyst Academy, an 18-month scheme for entry-level candidates that offers well-paid placements to people from all backgrounds. Using an innovative recruitment process, 42% of the successful candidates in 2021 were from Black, Asian and ethnic minority backgrounds; 43% identify as female or non-binary; and 18% stated that they have a disability.
Pip Hulbert comments: "As we continually grow and develop as a business, it's vital to keep our our people at the heart of everything we do. Paula has made an outstanding contribution to Wunderman Thompson, working tirelessly to deliver a people strategy that stands us apart in our industry and importantly build a supportive, creative and fun culture at WT. I'm looking forward to working with Paula to develop, support and grow our talent in 2022."

Paula adds: "I'm extremely proud of what we've achieved in 2021, from our wellbeing, learning development and D&I initiatives through to welcoming amazing new talent. All made possible due to the inspiring people we have who motivate me each and every day. I'm looking forward to taking our L&D and Talent functions to the next level and developing even more exciting and progressive initiatives for our people.
Source: Wunderman Thompson UK