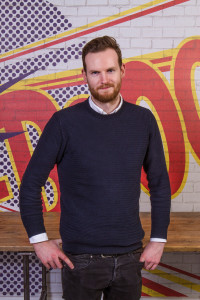 Wunderman UK has appointed Rob Curran as Head of User Experience.
Curran joins from RAPP, where he was Director of User Experience, to lead the charge in ensuring that Wunderman UK continues to offer the best in class digital experiences to its clients. He will be working across a number of accounts, including Legal and General, News UK, GSK and Shell.
Curran was also previously Senior Strategy Consultant at The Reading Room. At Wunderman UK he will join the strategy department headed by the UK's Chief Strategy Officer, Richard Dunn.
Reporting to Dunn, Curran will work across various client portfolios, bringing a wealth of experience having previously worked across Nestle and Unilever in consumer services, Nationwide in financial, and Virgin Media/Paypal in technology.
Curran's appointment strengthens Wunderman UK's strategy division and will allow Curran to work in tandem with Dunn to further the User Experience discipline.
Dunn said: "Rob is one of the most talented and eloquent user experience leads in the business. His expertise will help us complete our service design practice as well as making sure every digital experience is user-centric."
Curran adds: "I'm incredibly excited to be joining Wunderman UK. The team here are some of the most talented and enthusiastic people I've met in the industry. It's an agency that has the skills, resources, and attitude required to create astonishing experiences for clients. I can't wait to get to work helping our clients create intelligent and truly influential experiences."