Quiet Storm's new campaign for Young's Seafood inspires a love of fish, sharing the brand's 200 years of expertise to give the people of Britain the confidence and inspiration to cook and enjoy fish more often.
The movie-like creative features four "Masters of Fish", ordinary people standing proud having mastered mealtimes with the help of Young's, whether it's a midweek family dinner, a date night, or a post workout pick-me-up.
We meet Sarah the sales assistant who seals the deal every date night; Jason the personal trainer who packs a punch with his post workout pick me up; David the part time engineer and full time family night legend; and Millie, the designer for whom experimentation is her middle name – each showing us their winning mealtime formulas.
Yvonne Adam, Managing Director of Young's Frozen Business, said: "We've been perfecting fish for more than 200 years and we're hugely excited about how Quiet Storm have been able to bring our unique experience to life through the Masters of Fish campaign."
The TV executions are part of a wider campaign to establish how Young's expertise as fish specialists make them the 'Masters of Fish' and includes highly targeted online video, paid digital and an integrated PR and Social plan that focuses giving consumers confidence to enjoy fish more often and to master mealtimes.
Jon Howard, planning partner at Quiet Storm, said: "As a nation Brits like the idea of fish but find cooking it daunting. If anyone is going to inspire us to cook fish more though it's Young's. Their experience is unparalleled, and we wanted to harness the confidence this imbues in others, demonstrating how Young's mastery of fish can help the rest of us master our own mealtime challenges. Because there's nothing quite like nailing a great plate of food, and we wanted to capture this feeling."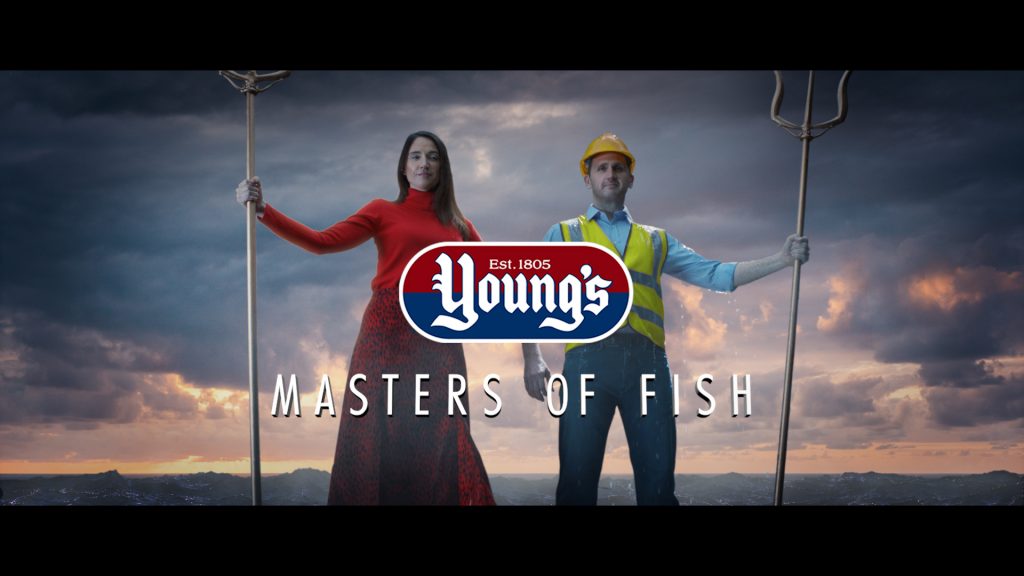 Source: Quiet Storm