Today FutureBrand announce details of their award-winning collaboration with Coutts: refreshing the private bank's positioning and visual identity to make the brand more accessible and relevant for a new generation of clients.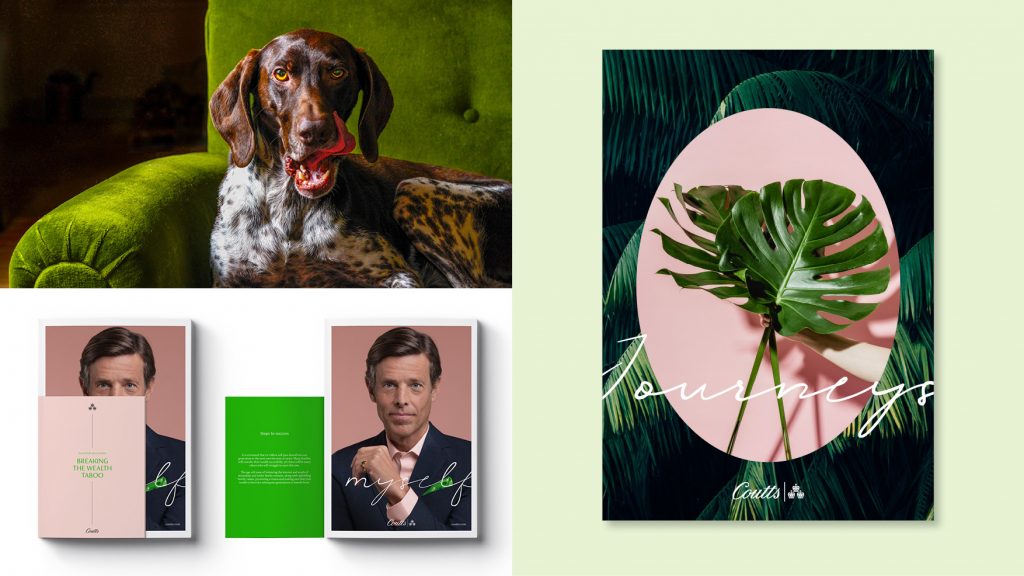 Julien Humbrecht, Account Director from FutureBrand commented"Coutts has a unique and rich history that clients value, but its visual brand identity felt outdated and unapproachable to many prospective clients. Our challenge was to retain Coutts' extraordinary heritage while reinvigorating the brand to both appeal to new audiences who may have thought Coutts wasn't 'for them', as well as broaden the bank's business with existing clients. To achieve this, we looked back to the founding principles of the brand."
Drawing inspiration from the precious Coutts archives, FutureBrand drew on the heritage of the Coutts family and the bank's wider family of colleagues and clients past and present, using the creative idea 'Welcome to the Family' to imbue the brand with a new sense of warmth, relevance and accessibility. The new visual identity includes:
Friendly and approachable 'handwritten' typography inspired by historic letters from the bank's founders;
New brand photography in the style of family portraits that put a contemporary twist on traditional family values;
Bold graphic framing devices reminiscent of old family photo albums;
A unique and unexpected colour palette, bringing a new vibrancy to the brand that stands it apart from competitors;
A new treatment of the Coutts logo that incorporates vertical lines to symbolise a family tree.
By connecting Coutts' rich heritage with a bold and surprising design aesthetic, FutureBrand has reinvented the bank for a new generation of clients and set a new benchmark in the private banking sector. The new identity will be rolled out across all print and digital touchpoints, including the brand's website, magazine, stationery, and credit and debit cards.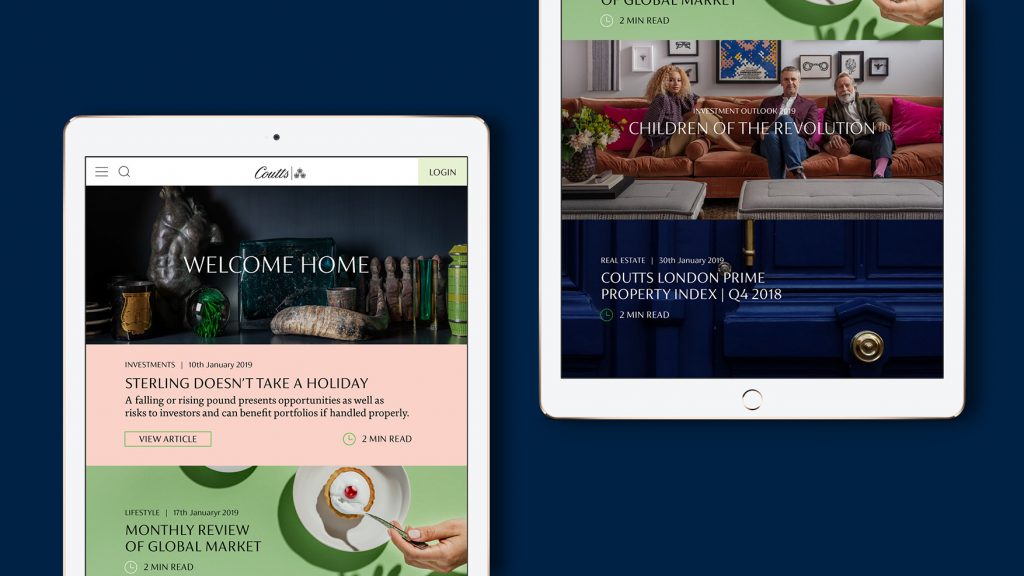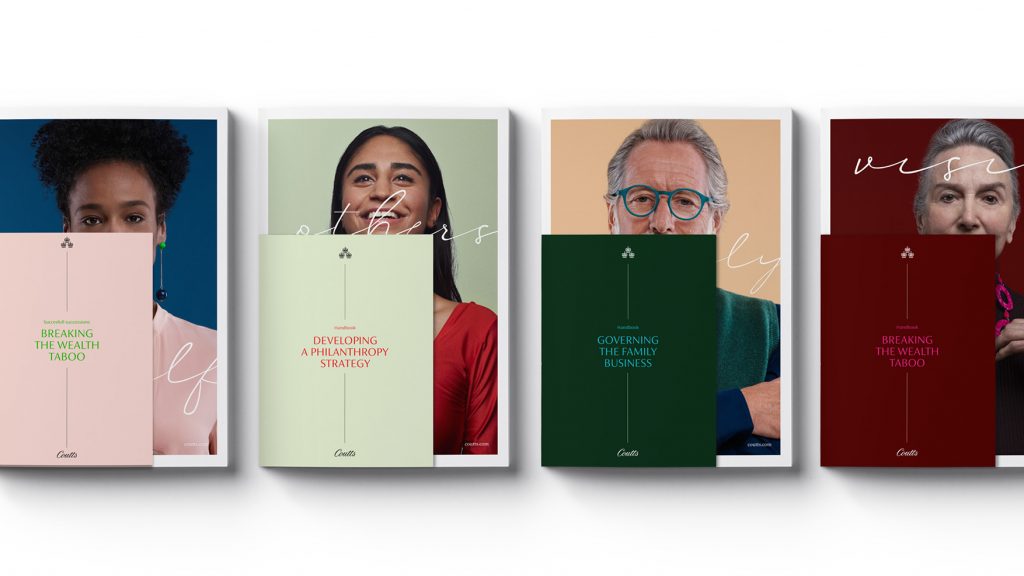 Louise-Ann Peymani, Lead Brand Manager Wealth & Specialist Brands, RBS at Coutts commented"At the heart of Coutts is Thomas Coutts fundamental understanding that to be indispensable to clients we must understand them absolutely. FutureBrand has breathed new life into our brand to create an identity that both reflects our past as well as looking to the future. Early customer research on our new identity has revealed that people now see us as more 'innovative', 'modern' and 'caring'. We couldn't be happier."
Source: FutureBrand