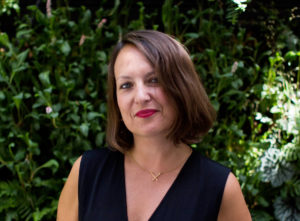 Joanna Borton is joining Above+Beyond as its first Creative Services Director, and will sit on the board with CEO Zaid Al-Zaidy, ECD David Billing, Brand Services Director Tom Bedwell and Creative Directors Rapha Campos and Ben da Costa.
Borton joins from 180 Amsterdam, where she was Head of Project Management. She has previously worked for Wieden+Kennedy and BBH London.
Borton has varied experience in the advertising industry, ranging from producing campaigns to project management and working across global brands, including Qatar Airways, DHL, Audi and Vodafone.
At Above+Beyond, Borton will work across all client accounts, including Amazon, Betway, Kerrygold, Pilgrims Choice, Unilever and Meantime, in a role which will be central to the agency's development of work rooted in audience culture.
Joanna said: "I have watched Above+Beyond from afar and seen it go from strength to strength and I am delighted to be joining such a dynamic and exciting agency."
Zaid Al-Zaidy, Partner & CEO at Above+Beyond, said: "Jo comes with technicolour experience from the worlds of integrated production and project management, and makes a great addition to the team at Above+Beyond."
Source: Above+Beyond