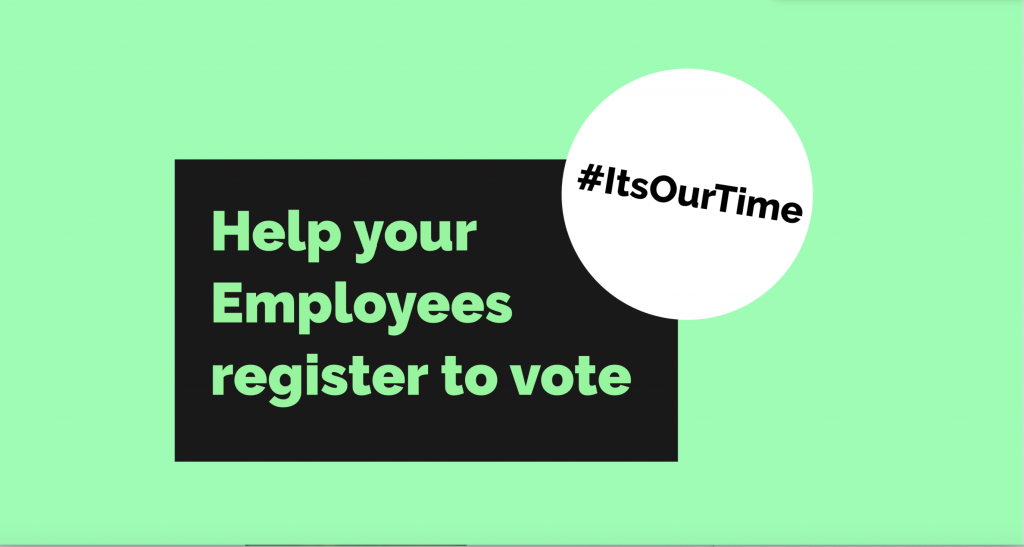 The #ItsOurTime campaign is calling on the UK's advertising agencies to get their clients involved in boosting voter registration levels ahead of the 12 December general election.
#ItsOurTime is a politically neutral campaign that is unleashing the firepower of the creative industries to get two million climate-concerned young people to register to vote by the deadline of 26 November. Agencies including Wieden+Kennedy, Mindshare and Saatchi & Saatchi are already involved, as well as hundreds of individuals, creating assets to share on social media and other platforms.

Now #ItsOurTime is launching phase two of its 2019 campaign, mobilising the influence of ad agencies on their clients – which include the country's biggest employers. It is calling on agencies to ask all their clients if they will send an all-staff email encouraging employees to register to vote in time for the election.
Ella Saltmarshe, Director of #ItsOurTime, said: "Advertising agencies are hubs for the nation's employers and this campaign enables them to use that position for good. Many agencies and clients are looking for ways to do something about climate change. This is something very practical you can literally do today."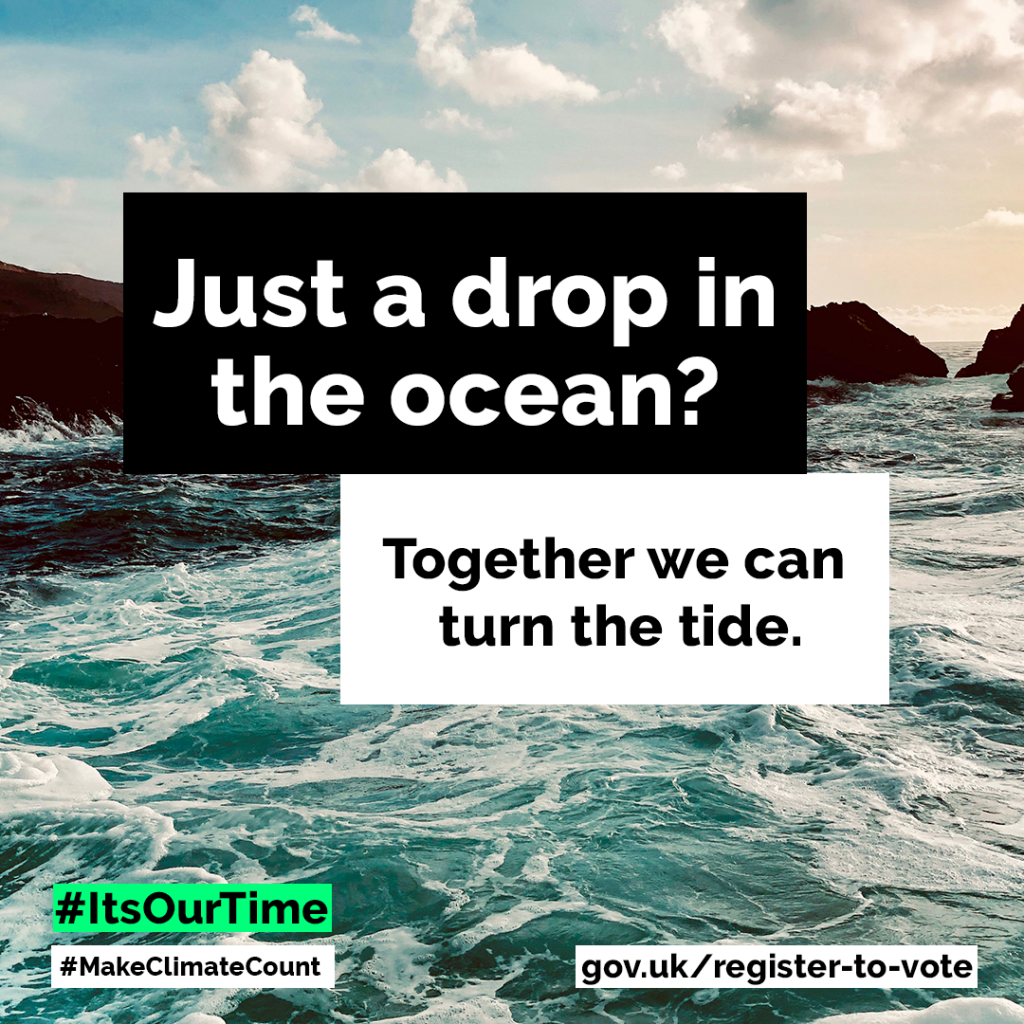 Rosie Kitson, Joint Head of Strategy at Mindshare UK, said: "We need to reach millions of young people in less than two weeks to ensure they don't lose their chance to register to vote, so it makes sense to use our client relationships to make this happen."
#ItsOurTime provides everything agencies and employers need to do this, including email templates, social assets and background information, which can be easily accessed on a dedicated page on the #ItsOurTime website.
People in the UK hold businesses more responsible for the current state of climate change than governments, individuals and international bodies and staff and customers both reward companies that see taking action on global warming, with 83% of consumers saying they will always pick the brand with a better sustainability record. Being part of the #ItsOurTime campaign is a way for companies to step up and show their staff, clients and customers that they care about the planet too.
Get involved and find out more:
#MakeClimateCount

Background information
#ItsOurTime is a politically-neutral campaign to encourage people who care about climate to register to vote. It has been created by the Comms Lab. We exist to support the creative industries to tackle climate change. #ItsOurTime is funded by the Children's Investment Fund Foundation.
Climate change and voting:
Climate change is a major concern for the general public, especially young people
People are looking to business to step up on climate

90% of citizens feel that companies/brands have a responsibility to take care of the planet and its people, 83% will always pick the brand with a better sustainability record and 70% are willing to pay more for products that help the environment

Younger voters are in danger of being disenfranchised
Nearly a third of 18-30 year olds in the UK are unregistered to vote – 4.79 million of them
Source: Mindshare UK