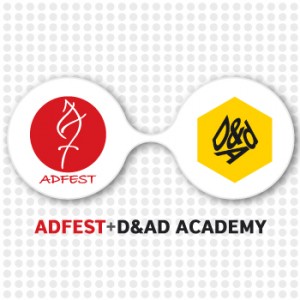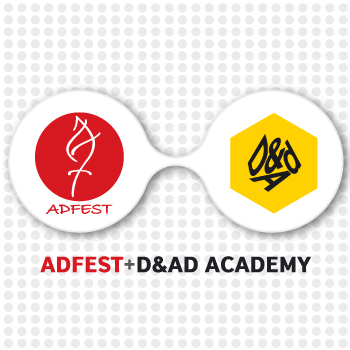 In partnership with D&AD, ADFEST is delighted to introduce the ADFEST+D&AD Academy, which takes place during ADFEST 2013 on 17th-19thMarch 2013.
At the ADFEST+D&AD Academy, young creatives will have the rare opportunity to refine their creative problem-solving skills by participating in a series of 'Inspiration Sessions' presented by award-winning creative over two days.
All delegates at ADFEST 2013 (aged 30 years or under) are now invited to enroll in the ADFEST+D&AD Academy. Registration is free of charge, but is limited to 60 delegates per class only. To register, please download and complete the Registration Form and return to Meen@ADFEST.com.
"ADFEST and D&AD share many of the same fundamental goals and principals. Both organizations are committed to supporting creative excellence, and both are passionate about nurturing emerging talent and encouraging experimentation. This makes our partnership with D&AD all the more exciting," says Jimmy Lam, President of ADFEST.
Tim Lindsay, Chief Executive Officer of D&AD in London, says: "The ADFEST+D&AD Academy will help young creatives prepare for the seismic shifts that are occurring within our industry. D&AD prides itself on running programmes that empower individuals and teams to raise their creative game."  
The ADFEST+D&AD Academy takes place during ADFEST 2013 on Monday 18th & Tuesday 19th March at 11.00-13.00 at PEACH (Pattaya Exhibition and Conference Hall) in Pattaya, Thailand.
Chaired by Lindsay, the ADFEST+D&AD Academy will give participants the chance to probe the minds of some of the region's top Creative Directors.
D&AD is a membership organisation for the global design and advertising community. It promotes, stimulates and awards creative excellence in business communication. Not for profit, it provides material support for creative education and people around the world.
"Since its launch 50 years ago, D&AD has been a passionate advocate of creative education. Many of the world's most revered creative people have taken part in our programs. We're looking forward to co-hosting the ADFEST+D&AD Academy – it's a step towards what we hope will be an increased presence for D&AD in the region" says Lindsay.