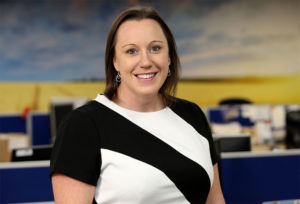 Weetabix Food Company UK & Ireland has appointed Becky Hain as the new Head of Category. Becky joined Weetabix as a graduate commercial trainee in 2003, after which she held several National Account Management roles across Morrisons, Iceland, Coop, J Sainsbury's, Netto and Waitrose.
In 2011 Becky left Weetabix to work for Findus Group as a National Account Manager for Tesco, before rejoining in 2012 to run the ASDA account before overseeing the Irish market. In 2015, she took on her most recent role as Head of Sales of the Weetabix On The Go (Breakfast Drinks) business.
This promotion is recognition of Becky's exceptional track record in devising the sales, channel and category strategy for the Weetabix On The Go product range. While Becky was Head of Sales, Weetabix On The Go grew to become a Top 20 Cereal Brand, selling more than 10 million drinks bottles so far in 2017 and taking an 80% value share of the fast-growing breakfast drinks segment.
In her new role Becky will oversee the development and execution of Weetabix's vision to drive mutual growth for retailers and the Weetabix Food Company. Becky will take the helm from Fran Davies who was recently promoted to Marketing Director.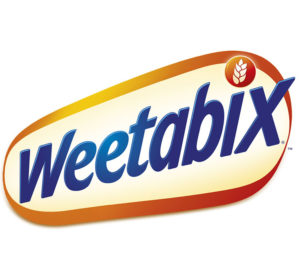 Speaking on Becky's appointment, Kevin Fawell, Weetabix Commercial Director of the UK & Ireland said: "I'm delighted to see Becky take over the reins of our category team in what is a thoroughly deserved promotion. Continued retailer collaboration will be vital as we continue to lead the healthy breakfast category towards growth. Becky has proven herself more than capable through her fantastic management of the breakfast drinks category, forming strong relationships with retailers, listening to their needs and suggesting bespoke product and customer solutions that have seen our category partnership go from strength to strength."
Becky Hain said: "I'm really excited to take on this new challenge at a time when Weetabix is experiencing incredible growth, achieving our highest ever market share and exceeding £150m in value sales for the first time ever. I'm looking forward to working alongside a great team to continue driving growth into the category and to follow in the footsteps of Fran Davies, who has set the standard not only within Weetabix but also in the wider industry."
Becky's appointment is one of a number of recent changes at the top for the breakfast brand, including the appointment of former Group Marketing Director, Sally Abbott as Managing Director for UK & Ireland. The changes follow the recent £1.4bn acquisition of the company by Post Holdings Inc.
Source: Weetabix