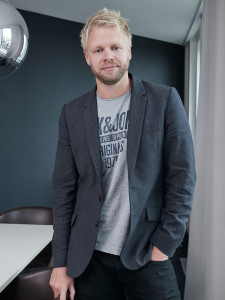 Bigballs Media has hired James Kirkham as the head of Copa90 and the chief strategy officer for Bigballs Media Europe.
Kirkham, the former head of mobile and social at Leo Burnett Worldwide and co-founder of Holler, has a remit to help build and grow the Copa90 brand, audience, and revenues globally.
He will immediately develop innovations in mobile and social, create partnerships with emerging platforms, further develop current brand partnerships with advertisers, such as Hyundai, and build the Creator Network, the channel's network of fans around the world.
Leading a team of fifty in the UK office, Kirkham will report into Tom Thirlwall, the chief executive of Bigballs Media.
Kirkham was previously Leo Burnett Worldwide's head of mobile and social. He was promoted to the role in 2013 and left the company in November last year.
During his time at Leo Burnett, Kirkham led the combined social media and mobile capabilities of the advertising network, which has clients including Procter & Gamble, McDonald's, Coca-Cola, and Kellogg's, and operates across 97 offices, in 84 countries worldwide.
Kirkham was the co-founder and managing partner of Holler, the digital strategy agency he formed in February 2001 with business partner Will Pyne. He joined Leo Burnett in 2010, after selling Holler to Publicis Groupe and Leo Burnett London.
Following Kirkham's promotion to head of mobile and social, Holler expanded from its UK office into Leo Burnett offices around the world, including Dubai, Moscow, Chicago and San Francisco. Holler worked with Channel 4, Mercedes-Benz, P&G and Red Bull and was behind the critically acclaimed and multi award-winning marketing for the drama Skins on E4.
Tom Thirlwall, the CEO of Big Balls Media, said: "James is a massive coup for this business. He built one of the outstanding agency brands of the last decade in Holler, worked with some of the most progressive global brands and is a leading voice in media and innovation – he is therefore perfect to lead the global expansion of Copa90 and, moreover, the growth of Bigballs Media as the new player in the sports media landscape."
James Kirkham said: "I've been invited to help disrupt sports media around the world, and to run the most exciting, progressive, football network on the planet which is backed by some of the most respected investors in media and tech. So I'm pinching myself. Football has never been bigger, yet a comically old fashioned media model still exists, and it is nowhere near well enough equipped to satisfy a modern fan. Copa90 has changed the game, and I could not be more excited to lead it into the next era."