Billion Dollar Boy has become the first-ever influencer marketing agency to be admitted to the IPA.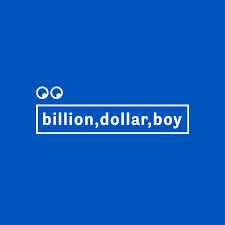 The agency, which describes itself as The Creative Agency for The Influencer Age, will now work closely with the IPA to help build and develop Influencer Marketing as a grown-up viable channel within the advertising and media industry and forge closer links with other influencer businesses.
Launched in 2014 Billion Dollar Boy has offices in London and New York running national and global campaigns, for clients including PepsiCo, Walgreens Boots Alliance, L'Oréal, Nespresso, Zalando, and BMW. The multilingual agency has delivered activity across 38 countries and 6 continents. With its integrated campaigns delivering 7 billion impressions across multiple social platforms (such as Instagram, TikTok, Podcast, GIPHY) and across media channels (Influencer, Paid Social, CRM, DOOH).
It recently launched BDB TV, an influencer-powered production company created to tackle the production chaos caused by the Coronavirus.
Thomas Walters, Founder and Chief Strategy Officer at Billion Dollar Boy, said: "This is a very important milestone for us and for Influencer Marketing. To take a seat at the top table of advertising not only shows how grown up and serious we are as a business, but how grown up and serious the sector has become. This is proof that the days of the Wild West are far behind us."
Director of Membership and Professional Development Patrick Mills, said: "It is fantastic to welcome Billion Dollar Boy to IPA Membership. As the first dedicated influencer agency to join us, we are looking forward to working with them to help further that emerging specialism for agencies. With our wealth of guidance and learning programmes, we are well-placed to support agencies of all disciplines and are delighted to welcome Billion Dollar Boy to the IPA community."
Source: Billion Dollar Boy