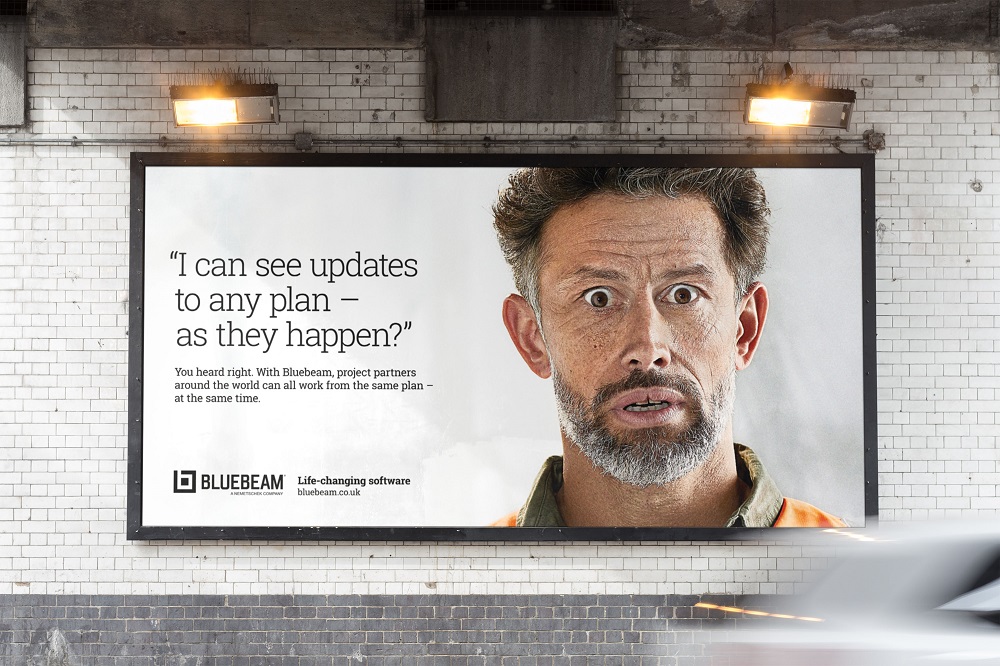 Building on US success
Bluebeam Revu lets construction project partners markup, track and collaborate on the same PDF plan. From anywhere, and in real time.
With Revu, users can finish tasks 70% faster and with 90% more accuracy than traditional pen-and-paper workflows.
Bluebeam Revu is already dominant in the US, where it's used and trusted by over 90% of top contractors and design-build firms. To replicate this success in other markets, Bluebeam briefed Reed Words, who had already worked on the brand's European tone of voice, to create an ad campaign that captured Revu's transformative qualities for an international audience.
Life-changing simplicity
Reed Words called on long-time creative collaborators SomeOne as conceptual and visual partners on the project. Working closely together, the two agencies created a campaign that explains the impact of Bluebeam Revu's radically impactful features.
Writer Jade Barrett, of Reed Words, says,"Bluebeam has loads of features, but for new users, it's the simplest tools that make the biggest impact. The time spent on manual, repetitive jobs drops from days to hours, hours to minutes and minutes to seconds. For architects, engineers and builders, Bluebeam is lifechanging. That idea became the foundation of this campaign."
Working with the new 'Life-changing software' strapline, SomeOne developed a hyper-realistic style of photography with photographer Simon Sorted for the campaign visuals.
Simon Manchipp, Executive Creative Director of SomeOne, says "You wouldn't imagine technical software to be that exciting. But here, it's all consuming. The new work is holding a mirror up to the audience. UltraHD portraits capture the moment when potential customers discover the power of Bluebeam. We wanted to reflect that visual expression of wonder, as it's what new users do when the penny drops".
Reed Words developed the campaign messaging in line with their previous work on localising Bluebeam's brand voice to the UK.
"Our localisation research was a good steer for the messages that would hit home in the UK, and other new markets," said Jade Barrett.
"New audiences need to hear about Bluebeam's basic features. But we wanted the messaging to move beyond functionality – to land an emotional punch that lives up to the core concept. So we focused our headlines on how Bluebeam takes care of the repetitive tasks that drain hours from the working day."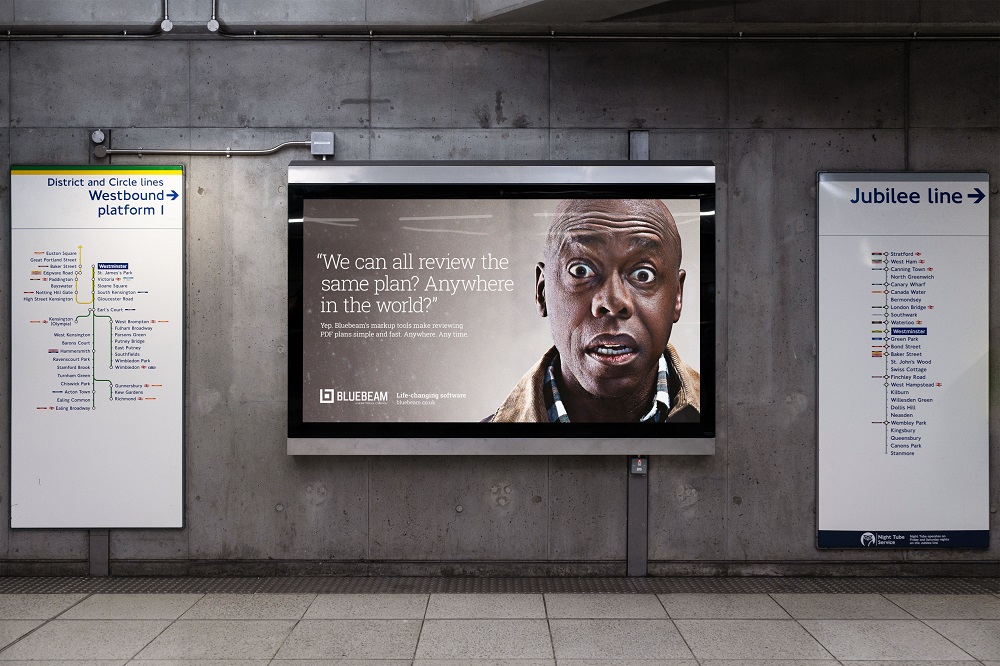 Ready for launch
The outdoor campaign has already been launched in Australia, ahead of its UK launch in late September. The campaign is also set to run extensively in several European markets, including Denmark, Germany & Sweden.
"We're thrilled with how this campaign has turned out," said Jon Setzen, Senior Global Creative Director of Bluebeam. "Reed Words and SomeOne have understood our brand perfectly from the start. They've captured the impact and spirit of Bluebeam in an inspiring way. We're excited to see it roll out."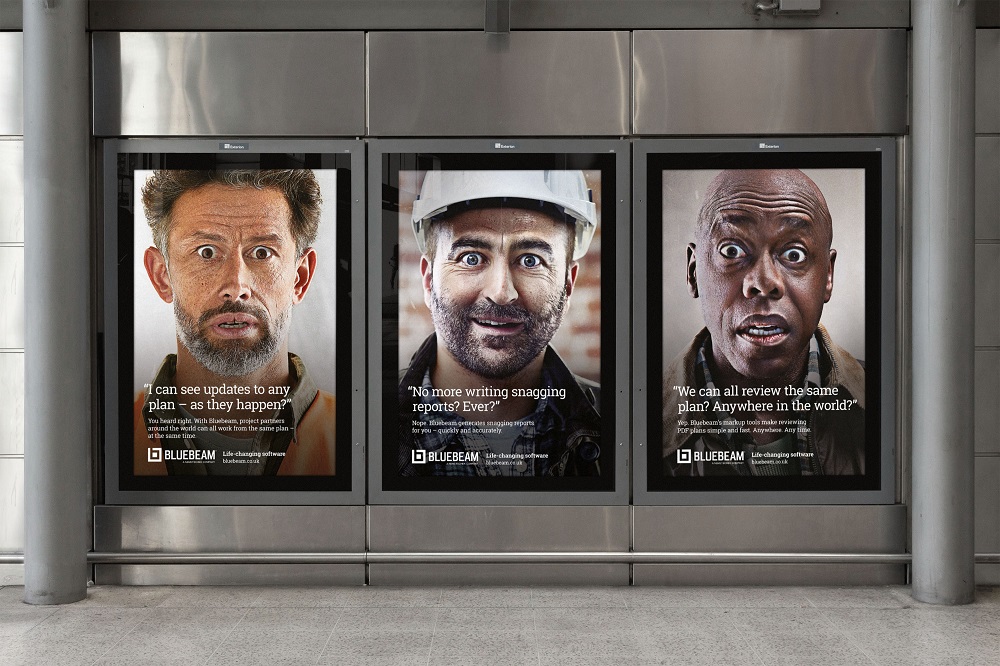 Source: Reed Words