Ada Ventures, a brand-new UK-based venture firm have partnered with global creative brand agency BrandOpus to revolutionise the face of venture capital through a new brand strategy and visual identity.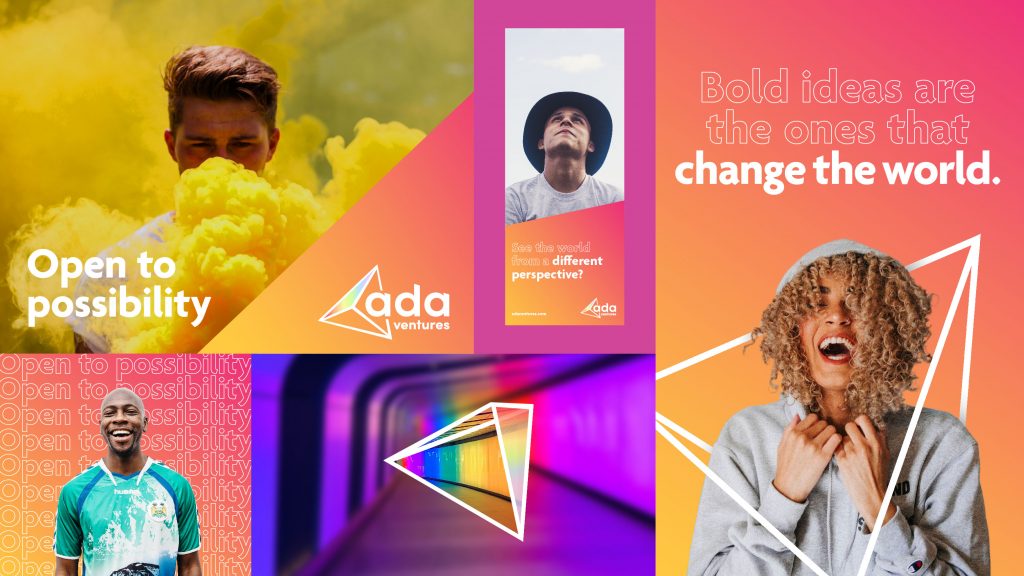 Inspired by Ada Lovelace, the overlooked heroine of computer science, Ada Ventures has been created to change the face of venture capital by challenging traditional thinking and opening opportunities up to overlooked talent, such as aging populations, women, and young people under 20. In order to speak to founders of companies in a way that not only opened their mind to the possibilities of their idea, but that made them feel as though that opportunity was open to them, Ada Ventures needed a brand that clearly represented an openness to possibility. BrandOpus introduced this through the open prism, a symbol that on one hand called to mind the idea of possibilities through the refraction of light – white light goes in, and colour comes out – but also to the idea of openness; unrestricted and with entry points throughout.
The new brand identity also reflects key notions of inclusion, diversity and equality. The open prism at the heart of the Ada Ventures identity is constantly moving and evolving, encouraging interaction to all talent, rather than a select few. The crafted lower-case wordmark is a welcoming and friendly invitation to communicate – contrasting with the seriousness of classic venture capital.
In addition, the identity is also extended through a bold palette and ever-changing gradient that reflects the nature of the prism, but also calls to-mind the optimism inherent in the brand, embedding an inclusive and open feel.
Check Warner, Partner, Ada Ventures, comments; "partnering with BrandOpus has enabled us to bring Ada Ventures to life and express the unique positioning and values that our firm holds. The new visual identity beautifully represents our mission to fund any founder from any background to build the next generation of bold technology companies."
Source: BrandOpus