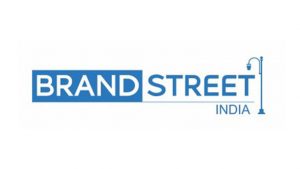 BrandStreet India, India's leading integrated marketing agency has achieved a significant success by adding 17 Fortune blue chip companies to their portfolio in the last seven months alone.
With their pioneering spirit, the agency has created business-building campaigns for some of the country's most beloved and iconic brands like Nestle India, Wipro India, Amazon India, Kotak, Mosaic India, CP foods, Sunpharma and more.
Their deep experience and expertise in the experiential marketing segment has enabled them to not only acquire India's biggest portfolios but also retain them with hard work and perfection.
Building on growing client needs and creating greater value for the stakeholders has always been their vision and with this year's growth they aim to be 'India's most visible agency' in the marketing domain.
Clients choose BSI with their strong inputs while understanding the client brief/problems and providing apt solution which will have many mechanisms. With their strong base in India, the company is planning to launch services in Singapore as well in the next 6 months.  
BSI in the industry is known by their inhouse capabilities for planning & conceptualization followed by seamless delivery model & Audit process. BSI helps all the portfolios client to provide inputs with their consumer marketing approach, post campaign evaluation & data mining process, so that every campaign delivers the concrete results KPI. Retaining all the portfolios client last 5 years is the proof of the BSI capabilities into this domain.
Known for curating and managing impeccable corporate events and having a strong delivery team for productions, they ventured into the events and entertainment domain last year. They have since logged into Gully Boy with KFC and worked on and launched Nestle's Nesplus event in all cities of India. They have also expanded to many other different verticals including the entertainment industry with 'Why Stay Calm' where they focus on movie integration and branded digital content production.
Speaking about the agency's growth, Mr. Surendra Singh, Chief Business Officer, BrandStreet India said, "Our team is passionate about working with visionary companies. The kind of success we have seen in the past six months is a validation of the kind of work we do and our growth potential. We hope to keep up our momentum and continue working to deliver excellent results for our esteemed clientele."
Commenting on their success story, Mr. Yogesh Pahuja, Chief Operating Officer, BrandStreet India said "BSI is one of the top performing marketing agencies in India and a proven leader when it comes to innovation in the industry. We strive to always be ahead of the competition and offer our clients greater value for each of their projects."
Their expansion into other domains like rural marketing and trade marketing divisions has been very strong working on premium projects with big companies like Mosaic, Pepsico, Dollar, Big Cola, Shell and Jyothy Lab amongst others. They have utilized their industry-leading experience to create multifaceted campaigns across their full portfolio of brands.
Source: BrandStreet India