Wunderman Thompson has partnered with BT Enterprise unit to publish a major new piece of research, The Future in 2021, along with devising the creative strategy and campaign.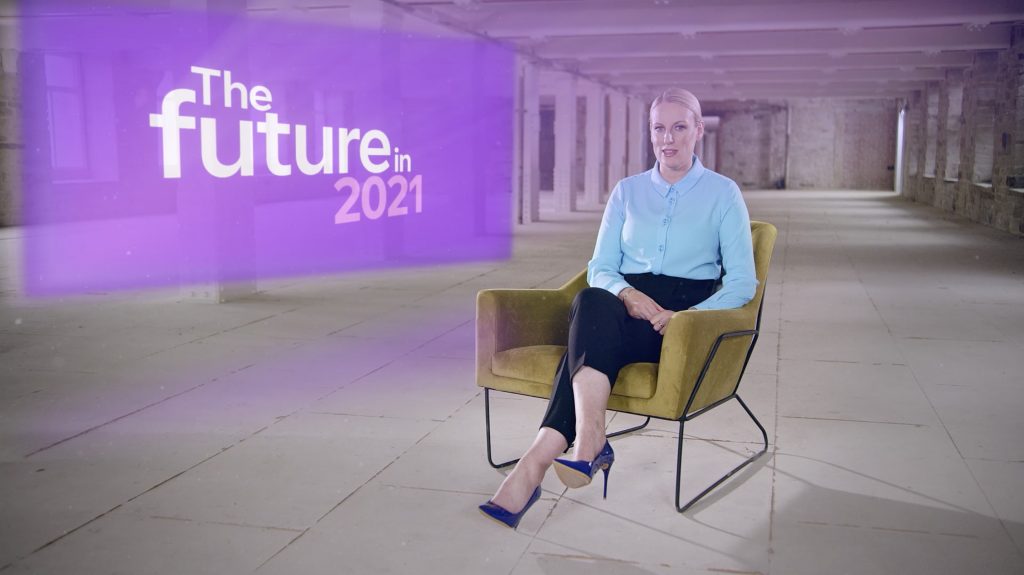 The Future in 2021 is the UK's largest report on tech in business and produced in partnership with YouGov. It presents the definitive numbers and insights on how digital transformation and technology adoption has changed over the past year. Based on a survey of over 1,200 key decision makers in businesses of all sizes in the private and public sector, the report demonstrates the untapped potential and opportunities for businesses to harness the power of technology to thrive and succeed.
Wunderman Thompson has worked right across the initiative, from identifying key narratives revealed by the data, writing and designing the report, to creating the campaign and supporting assets.
The launch campaign includes the latest episode of BT's 'The Future Is Now' video series, focussing on the key themes of the report and the tech that will be most important for UK plc in the coming year. Supporting assets include infographics for the various business segments, customer stories and educational films, plus articles on 5G, AI and cyber-security, all designed to help business leaders unleash the full power of these technologies. The campaign's distinctive look is inspired by the infographics that feature in the report itself. This is complemented by the most eye-catching facts and figures unearthed by the survey and themes developed within the report.
The content is hosted on the BT Enterprise unit website supported by social media and a partnership with the Daily Telegraph. Further activity will include a live event with case studies from organisations which BT has supported in their digital transformation.
It follows the success of BT's digital transformation report, The Future in 2020, which was published last year, also in partnership with YouGov. This year's edition benefits from the inclusion of data about year-on-year changes.
Find out more: https://business.bt.com/insights/the-future-in-2021/
Read The Future in 2021 report https://business.bt.com/insights/the-future-in-2021-report