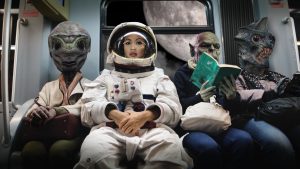 Caring Skin, one of Singapore's leading facial spas, is sending customers into outer space to clear blemishes and treat sensitive and inflamed skin.
The new 150-minute suborbital 'pop-up' treatment, dubbed The Astronaut Facial, is endorsed by Camira Asrori and Cassandra Tan, the official treatment ambassadors. Camira and Cassandra both swear by the new technology, saying that they have been out to space twice and their skin has never been clearer.
This service will be made available to the public on 1st April 2019. Customers can register their interest here. Mars is slated to be the brand's first permanent sensitive skin treatment site in space.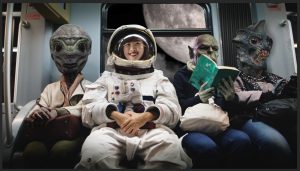 Subrina Liew, Founder of Caring Skin commented: "This first 'popup' space treatment service is really just the beginning for Caring Skin. We hope to kick off talks with Elon Musk's SpaceX to establish a long-term partnership that will eventually see Caring Skin open on Mars."
Established in 2013, Caring Skin facial spa combines plant-based ingredients with cutting-edge technology to target the ever-changing skin concerns of both men and women. It specialises in treating acne and sensitive skin using all-natural ingredients.
Source: Caring Skin