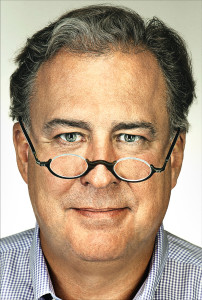 Cheil Worldwide, the marketing solutions company headquartered in South Korea, has announced the appointment of Brad W. Brinegar to the new position of CEO of Cheil in North America, effective immediately.
In his new role, Brinegar will lead the charge on setting the vision for the Cheil network in North America. He will be responsible for driving growth as well as supporting the three agencies that comprise Cheil's holdings in North America — The Barbarian Group, iris Worldwide and McKinney — to both serve domestic clients and contribute to Cheil's global growth. He will continue as chairman and CEO of McKinney.
"Cheil has assembled a unique network of modern agencies in the US market," says Brinegar. "My new job is to help the leaders of all three agencies to efficiently partner and build out our offering in the U.S."
The announcement of Brinegar's role completes a series of decisions shifting Cheil's global business development efforts to London and the U.S. Earlier this year, Cheil established the Global Network team in London with the addition of Lotta Malm-Hallqvist as global chief growth officer and Malcolm Poynton as global chief creative officer. Last month, Aaron Lau, president and CEO of Cheil Greater China, took on the additional role of president, international, overseeing the global growth activities of the network.
Brinegar joined McKinney as chairman and CEO in 2002. Under his leadership, the agency has achieved dramatic growth and expanded its footprint from Durham, North Carolina, to New York. In 2012, McKinney was named the "Most Effective Independent Agency in the World," and ranks 7th out of over 280 agencies for Effies won since the agency began entering in 2003.
McKinney is also one of Advertising Age's 2015 "Agencies to Watch" for work on behalf of such clients as Samsung, Nationwide Insurance, Sherwin-Williams, ESPN, Mizuno, Mentos, Crocs, Sennheiser and Travelocity.
Brinegar is on the 4A's board of directors and was the founding chairman of the IAB Agency Advisory Board. He has served as a Grand Effie judge and an IAB MIXX Awards jury chairman.
Prior to McKinney, Brinegar was CEO of Leo Burnett USA. He majored in anthropology at Dartmouth College and earned an MBA in finance at Columbia University.