In celebration of Facebook's new Reaction buttons, Chevrolet unveiled one of the first online videos to incorporate the new feature. The one-minute Facebook-only video by Commonwealth//McCann, pays homage to the extension of the Facebook "Like" button that gives people more ways to express themselves – and finally allows Chevrolet's customers to display their "Love" of the new 2016 Chevrolet Malibu.
Through a series of moments – a mother holding her newborn for the first time, a grandmother blowing the candles out on her birthday cake, a child's first day of school and taking ownership of a new car, Chevrolet makes the case that the time is right to love.
"Timing couldn't be more perfect for Chevrolet to bring the all-new 2016 Malibu and Facebook's new Reaction buttons together," said Paul Edwards, vice president of marketing for Chevrolet. "The midsize segment has traditionally offered many options to 'like', but only the new Malibu inspires the emotion to 'love'."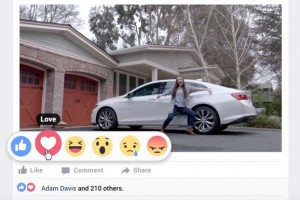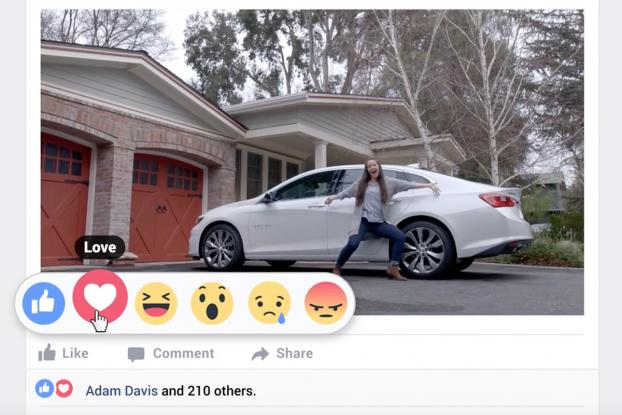 Chevrolet continues to build on its strategy of surprising and delighting consumers in unexpected ways, from disrupting the pregame of the 2015 Super Bowl via its Blackout spot, to turning April Fools upside down through its real-time marketing campaign #BestDayEver. Chevrolet has even broken the fourth wall with its Sam Raimi-directed Chevrolet Malibu and Cruze cinema-exclusive movie trailer that's playing in more than 2,300 theatres nationwide.
"We have used Facebook to create so many important connections between our brand and millions of our customers," Edwards said. "To give them the opportunity to "love" us through Facebook Reactions adds a new dimension of meaning that helps us grow closer to everyone who loves our cars and trucks."