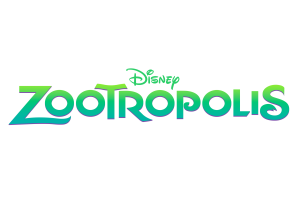 Clarks, the UK's leading footwear brand, has joined forces with Disney UK to launch an integrated media campaign which celebrates the release of Walt Disney Animation Studios' new comedy-adventure Zootropolis, in UK cinemas from March 25th.
The campaign, which will run across TV, Digital, Cinema and In-store, follows the success of 2015's Clarks and Disney Infinity 2.0 partnership. The new campaign with Disney Infinity 3.0 will give families the opportunity to step into the world of the hybrid toy/video game, this time as characters from Zootropolis. Disney Infinity 3.0 is the only game where fans of all ages can play with their favourite Disney, Disney•Pixar, Marvel and Star Wars characters together.
Targeting children between the ages of five and eight, the campaign will include a range of prizes and experiences, including:
With every pair of full price kids shoes sold at Clarks consumers will receive a Free character redemption code of Disney Infinity 3.0 characters – either Nick Wilde or Judy Hopps from Zootropolis
Plus a 10% discount code will be provided for purchases at Disney Stores and Disney Store online
The chance to win a family holiday package to Belize. The trip includes flights, accommodation at a family lodge in the rainforest jungle, trip to Howler Monkey Sanctuary and rainforest trails
Runner-up prizes include 50 Disney Zootropolis goody bags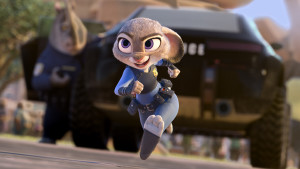 Emma Jefferies, Senior Marketing Manager, Children's (UK&ROI Market), at Clarks, commented: "We're excited to be continuing our work with Havas Media and Disney after the success of our Disney Infinity 2.0 partnership last year.. Our campaign with Zootropolis will be integrated across all of our touch-points, and it looks set to excite children and drive sales over the key Easter trading period."
Anna Hill, Chief Marketing Officer, The Walt Disney Company UK & Ireland at The Walt Disney Company UK & Ireland added: "Building on last year's initiative, we're going to bring even This collaboration is another great example of how Disney can create innovative and engaging campaigns for high street brands, allowing them to reach new audiences through the use of our brilliant content."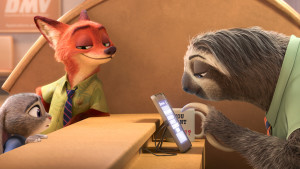 Natasha Murray, Managing Director at Havas Media, said: "We are delighted to be bringing Clarks and Disney together again. Research from the previous campaign confirmed they were a perfect brand fit, so building on their connection for spring / summer '16 was a natural next step. Kids were so excited by last year's campaign, we have extended this to make it bigger and better than before. Collaborating with Disney's Zootropolis is such an exciting experience for everyone involved and incorporating Disney Infinity 3.0 and Disney Store into this makes for another fully integrated campaign."
The deal was developed by Havas Media and Disney media+, the integrated ad sales, promotions and marketing solutions arm of Disney UK & Ireland.