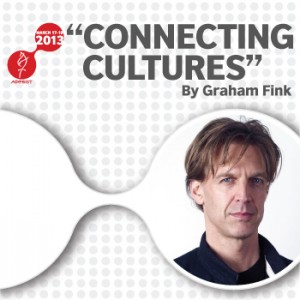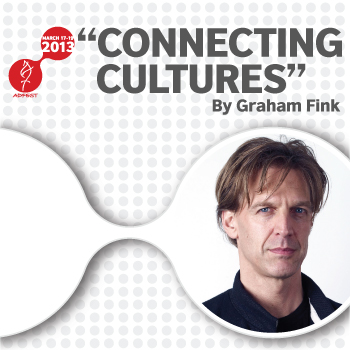 ADFEST 2013's Grand Jury President, Graham Fink, is presenting a Speaker Session that shares his personal experiences from working in Asia & London, celebrating the differences, the similarities, and the hilarities.
'Connecting Cultures' will be the last presentation at ADFEST 2013, wrapping up three days of illuminating, entertaining and provocative Speaker Sessions.
"ADFEST is a marvelous showcase for the best work in the region. I hope it encourages creatives all over Asia to push themselves to greater heights to get their work accepted. The fact it now includes entries from the Middle East is really exciting. It will be fascinating to see this cacophony of creative thinking," says Fink, who is Chief Creative Officer at Ogilvy & Mather China.
Fink began his career in advertising in London, creating some of advertising's most memorable campaigns, including the iconic British Airway's commercial, 'Face', which has been recognized as one of the 100 greatest ads of all time.
In 2005 he moved to M&C Saatchi to become Executive Creative Director, and in July 2011 he became Chief Creative Officer of Ogilvy China overseeing 17 offices.
He has won countless awards for his work, including four BAFTA's. In 1996 he became the youngest-ever President of D&AD and was voted into D&AD's Art Direction Book representing the worlds top 28 Art Directors of all time.